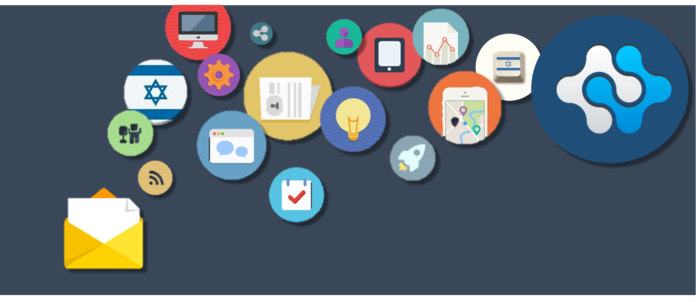 Entering the Real World
I graduated from college on the heels of the Great Recession with aspirations of launching a career in public relations. Knowing opportunities were scarce, I applied to just about every creative agency in the Philadelphia region, but after several rejections, I expanded even further and began applying for sales positions.
I connected with a mid-size, independent financial public relations agency based in northern New Jersey and New York City, and after several weeks of interviews and email exchanges, I got the job.
My Big Break
My initial job was a support role with limited decision making or direct contact with clients. But that changed abruptly when my primary supervisor's wife went into labor and I was called to take the lead on several accounts and other responsibilities during the weeks he was out with his newborn. I knew it was my time to shine, and I took full advantage.
My performance grabbed the attention of all levels of the organization. As a result, in addition to my account role, I started going beyond my job duties to work with nearly every aspect of the company. I was a lead member of the digital committee, a part of the marketing committee, assisted with business development, served as interim social-media manager, and even helped to select the company's group health insurance plans.
Despite quickly earning a promotion and establishing myself as a top performer, I felt I was supposed to be doing more. At this point, I thought to myself, "I think I can do this on my own. No, I need to do this on my own." Once I had that realization, there was no turning back.
Originally, after creating my business plan, I planned to stay at my job for at least another year. I was flat broke at the time, and I knew you needed money to start a business. Also, I thought I needed more contacts, experience, and business knowledge before I would be confident enough to branch out on my own. But in 2014, one LinkedIn message changed everything.
The Wildest Week of My Life
On a Tuesday in April, the day after my one-year work anniversary, I was contacted on LinkedIn by the business development manager at a wealth management firm based in Los Angeles. They had just let go of a PR firm whose traditional approach fell short of their expectations, and they were looking for someone who could truly become a part of the team and bring a fresh energy and approach to their PR efforts.
While on a phone call, they introduced their firm and discussed the frustrations they had with their previous agency, and I explained how those frustrations were the same frustrations I had with the traditional public relations model in general. When I gave them an overview of my business plan, which I had been sitting on for a few months, they loved it and asked me to send them a proposal.
The next morning, I sent them a proposal, and that afternoon, on my lunch break, I negotiated pricing and services with the managing partner and we came to a verbal agreement. He asked, "What are the next steps?" I replied with something along the lines of, "Well, I guess I'd better go quit my job and send you a contract!"
The next day I hired a lawyer to draft a service contract and expedite a limited liability corporation. And the following Monday, I went into the office and quit my job. I felt like I had just jumped off a cliff. It was a rush, unlike anything I had experienced at that point in my life.
The next day, it was time to get to work. Not only did I not have money, but I quickly realized my business plan was full of holes that I'd have to fill on the fly. I sublet my apartment and temporarily moved in with family while I built up my clientele. I also maxed out my credit cards and took a small loan from a family member. And to compensate for the several areas of business where I didn't know what I was doing, I called just about every business owner I knew and trusted to pick their brains and request advice.
The Payoff
Ten months after going independent, I hired my first full-time employee. Two months later, I hired my second. Today, three and a half years after taking the plunge, I lead a team of 10 with plans for further expansion. It's amazing to think that five years ago I couldn't even land an interview with a Philadelphia PR agency–now I own one. And it all started with an unexpected LinkedIn message.
In that moment, I knew the temporary pain of failure, had I started my agency and fallen flat on my face, would have been nothing compared to the lasting regret I'd suffer if I hadn't tried at all. Waiting for the "right time"–a common excuse for those who never put their business ideas into action–wasn't an option. The opportunity I needed was right in front of me, and I went all in on it.