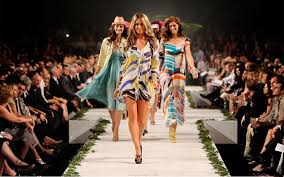 Fashion is among the cutthroat industries in the global economy. You will find big brands in the fashion industry competing with others great brands and even smaller ones. No wonder fashion customers have so many demands. These customers want to buy a story, emotions and lifestyle in the product. The brands are left with no choice but to meet the needs of their customers in order to succeed. Therefore, they try the latest trends and test each tactic. Here are some of the marketing tactics that other entrepreneurs can learn from the fashion industry.
Livestreaming
Most fashion retailers get their audience from live streaming. You can use live videos to allow millions of people all over the world to get to know your brand. For instance, the fashion week which is the biggest event in the industry is no longer a closed-door occasion. You now have the ability to watch this show on a real-time basis. This is an excellent way of expanding the audience of your brand.
Fashion weeks have developed their official channels even though each guest can have his own live video. They promote and announce these channels prior to the event on multiple social media channels and redirect the target audience to their official website. You can rarely fail on live streaming because most people love the engagement.
Unexpected Collaboration
Collaborations assist businesses to attract a new audience and fashion retailers have significantly benefited from this. Most of these retailers collaborate with high-end brands to make collections. A perfect example was the collaboration between Adidas and Stella McCartney to come up with collection of unique swimsuits. These garments are manufactured from refined oceanic litter which makes the garments unique. Other partnership includes H&M or the mass market brand collaborating with Kenzo, Karl Lagerfeld among other high end fashion brands. There was also a collaboration between the Nike sports giant and Louis Vuitton. Collaborations is an excellent way of increasing both the audience of your brand and the product line.
Endorsement of Celebrities
Endorsing celebrities can also assist a brand to find a new audience. The idea of using celebrities to market your products and services is not new in the market. Funs adore celebrities and trust their choice and opinion. A brand that used celebrities in their marketing activities gets a very new audience that will remain loyal. The fashion industry is full of celebrities but they invite big names to assist them in driving sales. For example, the Bank of Georgia incorporated a famous blogger in its Christmas campaign. The bank got worldwide attention, engagement and audience growth across of all social media platforms courtesy of the massive PR.
Newsjacking Marketing
In this case, the company will use a trending topic or hot news to draw the attention of the audience to the brand. You will find fashion brands putting political slogans and hot political trends on their clothes. Top brands like Alice + Olivia, Opening Ceremony, Creatures of Comfort, and Prabal Gurung. You may end up attracting the young generation that is politically engaged to your brand. Each day is characterized with several news, events and idea. All you need is to get a relevant topic and use it to attract attention to your brand.