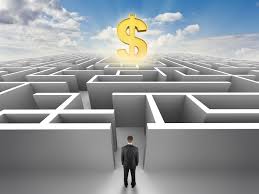 There are many ways to proceed in the development of Proforma financials based on the specific application of them, age of the business and other factors. However, is important to understand a core principle in finance that historical performance (or in some cases, no performance), is any indication of future performance. While financial forecasting methods may be used, there are simply too many unforeseen variables that it is very challenging to consider all of them. Take for instance, the housing crisis in the United States for a young real estate company that was experiencing steady growth rates of 20% per year. Or consider a technology company that has a competitor enter the market or make a significant update during a projected business quarter. Therefore, it is important to input as many variables as possible, but not base everything upon the model because it is likely incorrect.
Moving forward when one is ready to prepare the financial model, it is encouraged to first look at comparable companies in your region and industry. If you are starting a manufacturing plant, look at the financial statements of similar companies that you will mature into. Take into consideration that if your company is new or in the early growth phases, that it's financial performance will not reflect that of a publically traded company. A larger company, for instance, may receive quantity discounts from volume purchases or need to hire more staff such as human resources managers at various levels. If possible, try to find a company aligned with your size. If the business is just starting out, this may be challenging, as its financial statements are likely undisclosed.
Once similar financials or ratios have been procured, it is possible to forecast the revenues based on market conditions and your company moving forward. If you are starting with significant working capital, the business growth should reflect the increase compared to having an extremely low budget and growing from re-invested short term profits. If the financials are to be presented externally, be conservative in revenue estimations and budgeted expenses. Many financials presented to investors are extremely optimistic, which demonstrate a lack of understanding and imply an inability to understand corporate finance on behalf of the preparer. If the financials are to be used internally, be extremely conservative. The cost to start and grow a business almost always is substantially greater than anticipated. By doing your best to accommodate this historically proven principle, your company may benefit from your prudence and conservative approach.
When the financial projections are completed, it is encouraged to show them to an experienced investor or financial analysis specialist. The consultants at Pro Business Plans are willing to help review your financials, or develop the financial projections for you. Having a third party verify the financials can be particularly important if the company has prior operating history and is using historical performance to project future potential. They can also be used to call credentials into the projections if the statements are being presented to a bank, angel investor or venture capitalist firm.
When developing the statements, remember to keep in mind that things generally do not go as planner. Moreover, it is extremely difficult to develop projections within an accurate range. By reviewing more about the feasibility and growth potential of your company both internally and the external market, the Proforma financial projections can become more accurate.