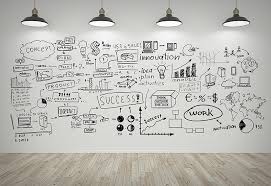 The keys to success section of a business plan is designed to outline what it is your business needs to do in order to reach the financial projections you have set forth. These are important not only to communicate externally, but also to be aware and focus on them internally as a company. Keys to success can be very simple for some companies, such as retail stores that provide a simple location and transfer of products from the manufacturer to the consumer. However, it may be more advanced for innovative technology companies that are introducing a new business model.
Companies should fully understand what they are delivering to the market through interaction with their target customers. Consumers are generally very happy to interact with research groups, particularly if incentives are provided to compensate them for their effort. The communication with your target customers will help your company refine its keys to success. By doing this, companies of any size can have a better understanding of how they can effectively please their customers.
Through your research, you may find that customers are frustrated with existing service options and may even be willing to pay a premium in order to avoid these pain points. Similarly, there may be additional services that consumers would be willing to pay for or do without for a price reduction. These keys to success are what set your business apart from other alternatives on the market and should be fully researched so that the most important are narrowed down.