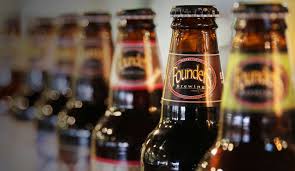 Many companies now add crowdfunding to the list of potential financing options, just next to banks and investment groups. Crowdfunding in this context considers both equity based investment and product sales. Websites such as Seed Invest or EquityNet are designed for equity investment, dividing shares of private companies so that several investors may acquire ownership. Other websites, including Indiegogo and Kickstarter, are designed to exchange financing for prototypes or initial products.
Pro Business Plans has analyzed the failed crowdfunding campaigns of 200 companies across the United States. Our analysis has determined a few breakout trends that the failed campaigns shared which may provide insights into the purpose behind the failure. By avoiding these crowdfunding pitfalls, your campaign may have a better chance of reaching expected results and helping your company to raise the money it needs to gain traction in the market.
Failing to Maintain Engagement
Seven out of ten of the unsuccessful campaigns that we have analyzed lacked engagement. This means that they lacked an indication that they were being managed. Queries by viewers lacked response, default questions were incomplete or left information to be desired. The most successful campaigns managed to continuously engage users by responding to their questions and had the most complete profiles. The measurement was done at the outset of campaigns, in order to ensure that complete profiles and user engagement was a result of success that the campaigns were having.
Having an Inadequate Team
We have seen many investments fail because the team lacks a complementary skillset or experience to run a successful company. If the startup is a one person operation and falls short on any one area, it means that it must be outsourced, which will increase the burn rate and raise the risk levels. Moreover, a strong founding team has historically been shown to improve the performance of startups and increase the probability that successful exits are achieved. There are not specific rules to the structure of a startup team, however there generally is a balance between technical engineering knowledge and business acumen. Having a good combination can not only increase your chances of funding, but also increase the overall potential for success.
Not Promoting Outside the Platform
A key determinant of success for the crowdfunding platform was whether or not the company received exposure on the Crowdfunding website. Exposure was acquired by firms that have a lot of activity on their crowdfunding campaign, which was achieved by a strong early start. Crowdfunding managers should seek to immediately get traction on the platform by building and maintaining demand through external PR and their connection base. Starting with business associates and scaling to public relations, the campaigns that we analyzed should be receiving maximum exposure in order to have the highest probability of success.
Lacking Visual Demonstrations
Quality visuals including product demonstration videos and pictures of the founding team had a positive correlation with success. We believe that this is partially because successful campaigns encourage managers to upload more information to the company page, but also because of transparency and trust. By understanding more about the company, you can build an emotional bond with backers or trust with investors, both that the money will be well managed and proper returns reached. Do not be afraid of putting images of yourself and founding team on the platform, in fact, the most successful campaigns all had at least one image of the founders and many had videos of them speaking.