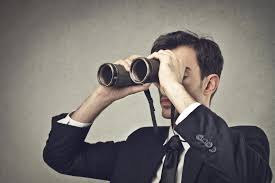 You have a great business concept. You have a great product or service. You finished your business plan. What you don't have is the needed funds to start your business. Now, you have to find investors for your business. Fortunately, you have many different options to get business funding. Let's look at a few of the options.
One of the first and most commonly used choices for investors is to visit with your local bank. While the bank itself isn't an investor, it does the same primary thing. The bank gives a loan of money that you then invest into your business. That money is paid back by monthly payments.
You may know a friend or a family member (even more than one) that would be interested in investing in your business. The key is to only ask the right potential investors. Remember that your investors will be paid back from a portion of your profits. Some of your family or friends that invest may decide that they want some sort of managerial authority into the company. It's important that you're both on the same page.
Another option to find investors is to check into angel investors. An angel investor is someone who provides an investment into a business. The investment is usually just done one time. Sometimes, the angel investor is someone you know. There are websites devoted to angel investors, too. Angel investors usually receive a certain equity share of the fledgling business in exchange for the infusion of assets.
Crowdfunding is a relatively new way to fund a business. People invest money into your idea or business. The difference between crowdfunding and typical investing is that you don't typically pay people back with a portion of your profits. Some crowdfunding ventures offer rewards for people who invest their money into the project.
Many people still find investors using the old fashioned method of posting a classified ad. There's a modern way to do that since there are so many forums that are dedicated to business and entrepreneurship. It's also made easier by the invention of online classified ads. Be very careful if you choose to post on these sites or choose to meet anyone from these sites. Do your homework and thoroughly research individuals that you meet.
Many small businesses and entrepreneurs need investors to fund their ventures. There's nothing wrong with needing investors to move your business forward. Choose your investors wisely and make sure that you have a solid, actionable business plan. Do your research and consider your options before making a commitment.