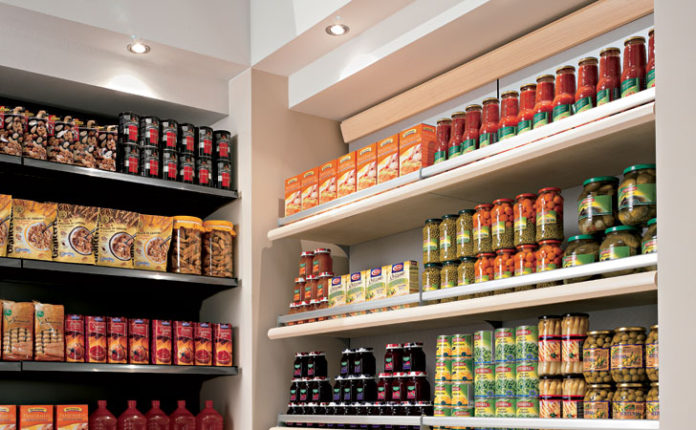 It is the shopping time of the year and retailers, together with wholesalers, as well, have to be very smart in order to sell as many products as possible. To sell more products, they have to meet two conditions; the first one is being ready to give special offers and the second one is promoting brands they are selling as much as possible. When it comes to brands and the way how people perceive different brands, it is important that every manufacturer launches special campaigns in this part of the year. You might be offering cool prices all year long, but if you fail to give your buyers something extraordinarily affordable in the pre-Christmas shopping period, your revenue at the end of the year will not be what you have expected. That is why utilizing promotional products in this part of the year is of great importance for the credibility of your brand(s).
Supermarket stands
Due to the number of visitors that come to supermarkets in this period, one of the most intelligent ways to promote your products is installing stands with special offers of your brands. You can have real, tangible products at the stand, but if your store is not close to that supermarket, that will add some additional expenses, like transfer of products, to your already exhausted budget. Instead of piling up dozens of products there, you can add only a few of them and do the rest of the promotion here in form of special vouchers. If you really give substantial discounts, people will remember you and that will be a great return on investment.
Event participation
Every business should take part in different event as often as possible. However, you should never fall into event frenzy and attend each and every event around you. Unless you want to waste thousands of dollars on travel expenses and participation that might turn out pretty futile, you have to make a clear plan about these events. Which ones do you want only to visit and which ones are worth renting a stand and participating as a presenter? Also, you should have some novelties in order to appear as a participant at a business event. Most other businesses have it and if you just show up with nothing special to offer, opinions on your brand will only become worse.
When going to a business event, either as a participant or a visitor, always bring a heap of promotional products to make people remember you when they come back home and analyze what they have seen at the event.
Going to different business event is especially vital in this part of the year, when everybody is highly motivated to buy nice presents for their dearest. Also, at business events people will be more relaxed and you might even make some lucrative business deals for the future.
Devising great brands means nothing if you do not invest in their promotion. When people get to know about what you do and start buying your products or using your services, your brand(s) will become more popular and your gain should also increase. But branding and promoting your business and products should be strongest when the market is the most active. So, go out there now and give them something that will keep them coming back to you all year long in 2015.