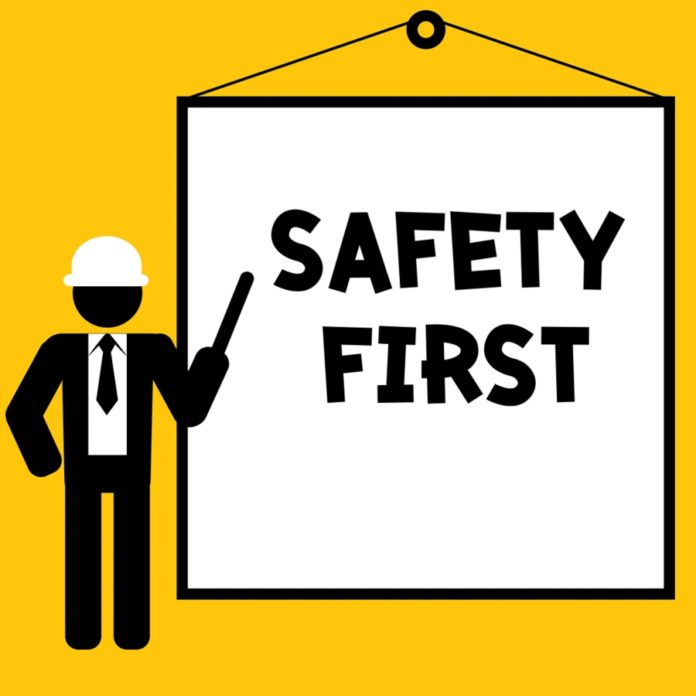 Health and safety can be a large problem in the workplace. If you are an owner of a company, you need to make sure you have the health and safety risks at a minimum so that there is a minimal risk of anybody getting harmed. Health and safety is such a large aspect of a business in the 21st century, as there are numerous ways in which people can become hurt or injured in a work place. Making sure you are aware of regular health and safety risks is important because you never know when somebody or someone may make a claim against yourself, or your company. We are going to look at some of the most common health and safety problems and how you may be able to prevent them. This will get you well on the way when it comes to making sure your workplace is not only safe for you, but for your colleagues as well.
Seen as the most obvious health and safety risk, fire can not only damage yourself, but also ruin your business location. Having your fire alarms tested regularly is important, following simple instructions can do this and if you find that they are not working for some reason, fire fighters can come and fit them, free of charge. There is no excuse when it comes to checking your fire alarms!
If you are in a job that involves heavy lifting and moving objects around, you need to make sure that you have been trained in your specific field. Constantly lifting packages can be damaging for the body and if you don't take care of it, you could seriously injure yourself. Make sure that if any heavy lifting is involved, that you are fully trained, aware, and have somebody by your side at all times.
Electrical wires and cables in the work place need to be hidden as it can cause a serious hazard. Electrical wires and plugs are often one of the most common hazards when it comes to a work place. Make sure that all wires are hidden and out of a walkway, this will then prevent people tripping over them, ultimately eliminating another health and safety risk.
Make sure your workplace isn't cluttered as the last thing you want is for folders and files to be stacked around the office and for them to fall and injury somebody. Make sure that regularly used files are easy to access and no body has to stretch to reach them, this will eliminate the risk of an accident.
Often more important in restaurants, wet floor and surfaces can be a big problem in the work place. As soon as something is spilt or knocked over, it has to be cleared up straight away. As well as instantly cleaning the mess, a wet floor sign also has to be displayed, if not, customers can claim against you for a health and safety risk.
If you are in a job that contains a lot of heavy machinery, you need to be careful and always wary of what is going on around you, as at the end of the day, the machines are stronger than you. Even if you are trained in using the specific machine, you still need to be careful as one small mistake can end up being a serious accident.
Health and safety is crucial in a work place as there are many ways in which an accident can happen. Being aware of what surrounds you is important and there are many simples way in which you can prevent health and safety accidents from happening.
Eatons offer a wide range of Health and Safety related services to help you manage these important areas of your business through our specialist department.