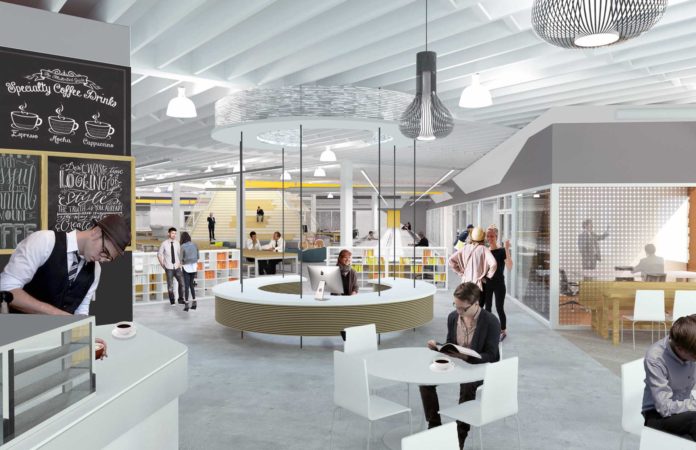 When Kristen Langenfeld and her co-founder began a white glove service for selling pre-owned children's gear, they used Excel spreadsheets and QuickBooks to keep track of sales and expenses.
After a few weeks at the Boomtown Accelerator program in Boulder, Colo., the Good Buy Gear Inc. team realized they had more work to do.
"We had to figure out the drivers of our business," said Ms. Langenfeld. The company wasn't tying selling, general and administrative expenses to revenue-related milestones, she said.
Incubator programs designed to help young entrepreneurs get their products and services off the ground are popular proving grounds for startups. TechStars and Y Combinator have had thousands of entrepreneurs flow through their accelerator and mentoring programs over the years, with most of the work focused on the technology behind the product.
Y Combinator has invested in more than 1,400 companies since 2005, including Airbnb Inc. and Instacart Inc. TechStars has mentored over 1,000 companies including Contently Inc., which connects writers with paid marketing assignments.
Now, a new generation of programs is placing more emphasis on the financial aspects of launching a successful business.
Nearly 80 teams have completed Boomtown's 12-week program since it was founded in 2014. In addition to technical resources, the curriculum provides legal and financial training. By the third week, companies are developing their business models, estimating granular-level expenses and figuring out "the underlying assumptions that drive those expenses," said Jason Searfoss, finance chief for Boomtown Accelerator.
"We found that our teams were starving for this kind of curriculum, one that's focused on finance and legal pitfalls to avoid," said Mr. Searfoss, who also leads the finance and fundraising curricula for startups that join the program.
The first time Bitsbox co-founder Aidan Chopra had to create a forward-looking income statement, he "didn't know where to get those numbers from." The company, which teaches children how to code apps through colorfully printed kits delivered each month, had a "crappy, little piece of paper" describing the business when it went through the Boomtown program in 2014.
"We were in the dark. Our first pitch to investors was a disaster," Mr. Chopra said. "It was a steep learning curve."
TechStars, by contrast, provides no formal finance program, as the incubator works to bring in mentors of "the highest quality," said Nicole Glaros, chief innovation officer at TechStars. Instead, it touts the strength of its mentoring program and the one-on-one attention its teams receive.
Y Combinator also expects founders in its program to have a "basic understanding of numbers," said CFO Kirsty Nathoo. The mentorship is specific to each group, which receives advice on a case-by-case basis. "We make sure that founders understand that if they raise money, it's not their money. They're being trusted to create a business," Ms. Nathoo said.
After its Boomtown experience earlier this year, Good Buy Gear wanted to raise about $300,000 in convertible notes. It ended up with $325,000 from two angel investors and Relay Ventures, a Silicon Valley venture-capital firm.
"We didn't know any of this language before starting here," Ms. Langenfield said, adding that the funding will position the company for a Series A round of equity financing.
Boomtown companies have raised more than $50 million but are generating annual revenue in excess of that amount, said executive director and co-founder Toby Krout. "We work to focus on the entrepreneur and the core business and to raise only the amount of capital actually needed to support the business and no more," he said.
Mr. Krout said large capital infusions early on cannot only dilute founders' equity, they can "reinforce bad behavior," with entrepreneurs having to pay little attention to building a sound, profitable business structure.
"There's this notion in startup-land that unless you received third-party funding, you haven't been validated," Mr. Searfoss said. "Part of our job in the accelerator is to arm our companies with the ability to ask the right questions…and thrive in their business."
While investors often have the upper hand on tech-oriented startups when it comes to finances, most still want to see that young companies are informed.
"Most entrepreneurs don't see finance as a core function," said Robert Okabe, a former CFO and angel investor who is now leading commercialization efforts at Polsky Center for Entrepreneurship and Innovation at the University of Chicago.
"It's good for me as an investor to have a reasonably informed entrepreneur on the other end of the table," he said. "A finance-savvy entrepreneur can talk about and manage their business better."
That's one of the reasons the Polsky Center pushes its startup teams to learn financial skills. Its program covers a range of accounting topics, from understanding the documents used in finance to developing a cash flow statement and filing taxes, said Kristin Barrett, senior director at the center.
Out of the 1,100 one-on-one mentoring meetings held last year, about 20% were related to finance and fundraising, she said.
"We see companies making better strategic choices," Ms. Barrett said. "Teaching founders about finance and raising capital helps them build a better company, one that investors want to be a part of."