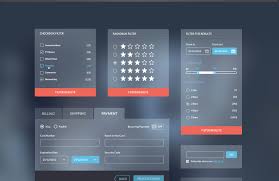 User interface and user experience (UI/UX) is incredibly important for e-commerce. After all, you only get a very limited time to make a lasting impression on potential customers. You need that impression to be a positive one if you expect to convert them into repeat customers.
Your web site should make a magnificent first impression. Have you ever visited a website with a color scheme that makes your eyes hurt? Yes, you probably have visited at least one. Chances are good that you didn't go back to the site. Your user experience was not good. Even if it the site was easy to use, the interface was certainly not something that encouraged you to come back.
That's why UI/UX is so important for your e-commerce sites. Your e-commerce homepage should use colors that are easy on the eyes. It should be easy to navigate. Easy navigation creates an exceptional user experience. People love it when sites are easy to use.
A search function can also affect the user's experience. Users want to find what they want on your site and they want to find it fast. If your search function includes a filter, then the UI/UX is considerably better than sites with a search that has the potential to bring back things that the user isn't looking to find. Group your products in a way that makes sense to even basic Internet users.
Animations can provide an interesting UI experience. You don't want to have so many animations that it's overwhelming. However, providing a few will give your potential and repeat customers a fun experience.
Wording is important. Your product descriptions and web site content should be written in clear and concise language. People who can find relevant information have a better user experience. Use words that provide clear information and that encourage action on the part of the visitor. Examples of "actionable" words can be found all over the Internet. Examine your favorite sites or a few well written ads and you'll understand what we mean. Certain words pop out from the screen.
Test and retest your e-commerce site. A/B testing can help you get a good idea of which design concepts work best. It's an easy way to refine your UI/UX. Your elements on the e-commerce site should flow in an organic nature. This makes the site easier to use and visitors are more likely to convert to customers. Don't overwhelm your visitors. Information overload is very real. Keep your design simple. Usability is your goal.