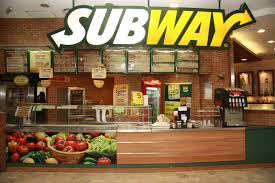 Franchising your business can be one of the most effective ways to quickly scale and surpass your competition. With the marketing and get rich promotions of franchising companies, it seems like a common sense decision to quickly package your business into franchise mode and sell to whomever may be interested in listening to your franchise pitch. However, there are several things to consider before you make haste and enter the world of franchising. This article is designed to outline some of the key challenges, risks, and prospective barriers to overcome when franchising your business.
We have analyzed over 300 franchises across the United States in order to better understand what made the successful ones prosper while leaving the others to fall behind. Our company also interviewed several entrepreneurs to have a better degree of understanding of some of the challenges they faced when expanding their business through a franchising model.
You May Be Risking Control of Your Brand
In many cases, incidents that impact well known national brands happen at the franchise level. When one franchisee does not follow proper procedure, it is possible that the entire brand could be negatively impacted by a single franchise. This can take place across the way that customer a treaded, to internal process controls being reinforced, and prospective health hazards within the organization.
Therefore, it is very important to consider the risk taken regarding the potential to lose control of your brand. One popular article has analyzed the horror stories of how once successful franchises have fallen after succumbing to the individual mismanagement of each location. In order to avoid losing control over your brand, there are a variety of techniques that you can implement to avoid it.
Provide franchisees with branding information and have guidelines.
Establish frequent checkups and penalize franchisees for not complying.
Require any marketing materials to be approved by your head office.
Clearly stipulate the requirements that all franchisees must comply to.
You Should Establish Application Criteria
Before establishing a franchise agreement, your company should outline the specific requirements that candidates must meet before having accessibility. In some instances, candidates must have net worth requirements, meet credit standards, and be manually reviewed. The extent of criteria will depend on the engagement and autonomy of the franchisee. Some ATM franchises have very minimal requirements, whereas brick & mortar companies working with a partner to enter a new region may screen thousands of prospective applicants.  We have provided the top tips below to establish as application criteria that will help you to find a suitable franchisee partner.
Consider having a minimum net worth requirement for all applicants.
Consider manually reviewing the history and track record of the applicant.
Perform a criminal background check to prevent fraud and identity theft.
Perform a credit check and review prior bankruptcies, loans, or delinquencies.
Consider a reference check with previous business partners and/or employers.
 It May Prevent Your Private Scalability
At some point, you may find that your franchise is being saturated and you are unable to gain as much revenue had they been privatized. Starbucks has discontinued accepting franchise applications, which may be taking place because the company can generate more profit by owning and operating corporate stores. Some business models, such as this provider of provider instagram likes simply cannot be scaled with private investment.
While this is a unique case for a company that has so many stores that its franchises may be cannibalizing the sales of its private stores, it could happen in a more concentrated area if your franchises are within a reasonable distance, such as a solar panel installation franchise in Hawaii. There are sever things to do in order to ensure that you are not inhibiting the private scalability of your company by franchising.
Determine the target radius of the customer base of your market and add ten percent.
Outline a five to ten-year expansion strategy for your private locations.
Initially focus on locations where you are positive that franchisees will not be a threat.
Establish a non-compete agreement with private locations that may be nearby each other.
Perform a cost versus benefit analysis for each franchise location you consider.
Franchisees May Hold You Liable and be Demanding
When the overall brand declines, your franchisees may hold you responsible. If you are not familiar with dealing with business partners or customers, they may also appear to be demanding and quick to provide criticism. Managing relationships with franchisees can be both time consuming and costly, especially if you're focusing on growing the overall business model. It may be possible to hire franchise managers that have experience with such activities, but doing it along may be vexing. In the event of extreme circumstances, in may be advantageous to retain legal counsel in order to ensure your company's protection against claims by franchisees. We have listed a few points below to consider regarding how to avoid liability and mitigate any damages caused by disgruntled franchisees.
Hire a franchise manager that has experience working with franchisees in your industry.
Retain legal counsel that can ensure your protection and liability issues.
Organize a channel for your franchisees to express their concerns and monitor them.
Understand that any overall brand decline will likely result in franchisee complaints.
Establish a process for dealing with franchisee suggestions and resolving problems.
You Will Have a New Customer Demographic
If you feel like you understand your customer demographic, you should be prepared for the introduction of business to business sales prospects. This video on how to sell franchises provides a high level overview, but you may want to consider the expenses associated with hiring a business development team in order to convert leads on your behalf or quickly grasp the learning curve personally. The target demographic for franchise leads may not be business to business clients at all, in fact, you may be targeting first time entrepreneurs looking for an easy way to start a new business.  You should fully understand your new customer demographic and how to sell to them.
There may be a learning curve associated with understanding your target demographic.
It may be advantageous to hire a sales rep with previous experience selling franchises.
Some sales reps may charge a commission on the sale of each franchise.
Not all demographics for franchises are identical, some may be first time entrepreneurs.
Your Company May Become More Transparent
Many private companies are used to keeping their operations secret and free from the prying eyes of their competitors. For instance, in the state of New York, franchisors are required to complete additional documentation. Individual franchisees may also share the information with competitors accidentally or carelessly lose data that is accessible to competitors. From a business strategy perspective, your plans are more transparent and overall operations monitored more closely than if you were operating on an exclusively privately owned basis.
There may be additional requirements at the state and national level to complete.
Franchisees may have access to sensitive information that is acquirable by competitors.
Trade secrets may be not properly handled by franchisees as they are internally.
Franchisees may attempt to copy your business model and avoid franchise fees.
Franchising your company can be a fast path to growth, but not without its challenges. For additional information about franchising, this article from the SBA should provide assistance. We encourage you to fully consider all of the elements that will influence the success of your business, including the costs and benefits of franchising.
Many clients we have worked with have had phenomenal success, but a few of them have experienced challenges at the onset because they failed to premeditate and weigh the risks. The result was cannibalization several years later and smaller revenue than would have been achieved from private stores. One of the most effective ways to address this risk is to set a franchising goal in the future to ensure that your decision is calculated.