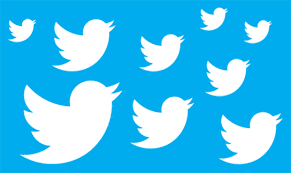 The controversial business model of Twitter has taken another tailspin for its investors, now beginning to provide seed money for other companies with its own investor financing. The venture arm of the mobile social media platform is being led by Anthony Noto, a former banker at Goldman Sachs. Twitter has not provided details about the venture capital fund, but has indicated that it will be making investments outside the core business. While this may seem uncommon at first, many technology companies have already paved the path of entering the venture capital space. Google, Qualcomm, and Intel all have VC divisions within their company.
Analysts have questioned the motivations behind the emergence of the fund, as some technology companies have indicated that VC funds enable them to generate returns on existing cash reserves. Twitter has already engaged in over thirty acquisitions since 2008, focusing on digital technologies from social media to advertising and analytics. Twitter has not indicated that the venture capital fund will be used to acquire companies that may be aligned with its existing business model, a separate strategy to generate returns on their capital, or some other method.
Not all technology companies have started venture capital firms, preferring to have an acquisition driven investment strategy. One may only speculate as to why Twitter is moving from an acquisition focused strategy into venture capital. One approach for them may be to get engaged at an early stage to shape new companies early on that will be valuable for their core business. Another approach is to make earlier investments when valuations are lower so that returns may be higher when the target company becomes profitable.
Investments are typically much cheaper at a venture capital phase than the time of acquisition, particularly by a strategic investor that is seeking to acquire the business in order to improve their core business. Therefore, Twitter can generate higher returns by managing risk by placing investments sooner in the development phase. The Twitter VC Fund could provide a new channel for entrepreneurs seeking financing at an early stage and wishing to benefit from the infrastructure that the social media company has in place.