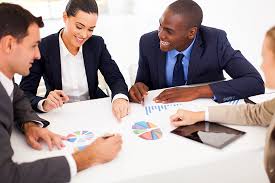 There are many screening factors investors consider before funding a new or growing business. It is helpful for any company to not only plan with these to increase the chances of success, but also to communicate them to investors so that the value is understood by them during their assessment. In this article, we will present these consideration points so that you are more aware of the process.
Management & Market Test
During initial screens, many firms analyze a company from two main elements. The first element is often called the management test. This reviews the current management in place to review the previous background, experience and overall capability of the manager and his or her potential to construct a successful business. The second element is the market test. During this, the venture capitalist may review the potential market size to determine if the business has profitability potential to reach the desired exit strategy.
For instance, a new biotechnology drug that treats a rare disease may not have a large enough addressable market to reach desired returns. However, a software that simplifies human resources may be used by any business with employees and a computer. The key is focusing on a market that can reach a large enough exit strategy, such that the venture capital firm receives a suitable return on investment. These two elements serve as hurdles for many companies, but they are not the only screening factors that investors use. Other screening factors that exist include:
Customers
Who will be/are the customers and does the business rely on just a few key customers?
Will the customer base be sufficient to reach desired profitability levels?
Does the current management know how to target and sell to these customers?
The Product
How good is the product that is being sold, can the investor test it?
What do potential customers think of the product advantages or disadvantages through focus groups and surveys?
How does the product get sold through distribution channels?
Competition
Who are the competitors and how can the business generate a sustainable competitive advantage?
Competitors are anyone that your customer may go to to receive the same utility, what are all of these options?
Who are all of the players in this industry, including both upstream and downstream?
Partner
What other companies must the business deal with, such as key suppliers, development partners, and firms with cooperative agreements?
If this business and partners has operating history, what is the impression of the prospective investment by the partners?
Money
Has the business obtained prior investment, if so, what was the outcome?
What are the start-up expenses and/or funding being used for and how long will it last?
Venture groups often make their own projections, but does management understand how the company will grow?
Risk Mitigation
Is this technology infringing on someone else's patent?
Are there any active or potential lawsuits against the business?
Are the firms' incorporation documents in good order?