Functions
Industries

Industry : Logistics
---
Function : Growth
A Canadian last mile logistics company was seeking to expand its business into the United States market and engaged the Pro Business Plans team to determine multiple options from M&A to strategic partnerships and business unit creation. The team closely analyzed each option, build a separate financial model, and presented it to management. Later, it assisted with implementation by identifying prospective acquisition targets.

Industry : Real Estate
---
Function : Growth
A family office investing in the multi-family real estate market engaged the team at Pro Business Plans to assist them in putting together a strategic plan to structure and finance co-investment for its portfolio. The team at Pro Business Plans analyzed their historical portfolio and provided support to assist them in analyzing various financing structures to arrive at the most appropriate cost of capital aligned with their requirements, in addition to establishing financial risk metrics.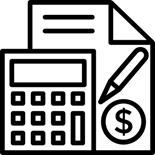 Industry : Financial Services
---
Function : Fundraising Advisory
A merchant cash advance (MCA) fund was seeking a wholesale credit facility with co-investment rights and needed to structure the cost of capital, conduct an overall market analysis on the MCA market, and prepare marketing materials for the prospective investors. The team at Pro Business Plans analyzed the company's portfolio, worked with them to structure the offering, and structured KPIs and internal controls to help them manage risk.
Hire the Top 1% of Fractional CFOs
Enhance your company's performance and streamline efficiency by working with one of the top Fractional CFOs in the country.
Speak with Sales (646) 866-7619