Functions
Industries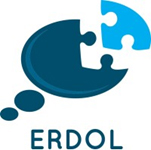 Industry :Retail & eCommerce
---
Function :Risk Management
A large private label seller on Amazon was seeking assistance with budgeting and cash flow management to improve profitability after facing a number of challenges with increasing costs and competitive pricing. The team at Pro Business Plans put together a budget and expense system to help them more effectively manage cash flow and sustain profitability.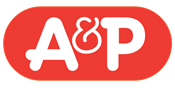 Industry :Retail & eCommerce
---
Function :Risk Management
A prominent investor was seeking to add a chain of retail liquor stores to his portfolio and sought the assistance of the Pro Business Plans team to assist him. The group analyzed each opportunity, identified key risk areas, and assisted in putting together a strategic plan for expansion.

Industry : Technology
---
Function : Risk Management
A FinTech startup was having cash flow constraints and needed to put together a revised budget, system controls, and an immediate term action plan to avoid liquidity challenges. The team at Pro Business Plans collaborated with management to formulate and execute a strategy to restructure the company to help to avoid a cash flow crisis.

Industry : Manufacturing
---
Function : Risk Management
A manufacturer of cleaning chemicals was seeking to organize a budget and financial controls to better help them manage costs and risks. They engaged the team at Pro Business Plans to put together a strategic plan to assist them in achieving profitability. A revised budget was created, better tracking systems implemented, and financial restructuring to more effectively manage risk.
Hire the Top 1% of Fractional CFOs
Enhance your company's performance and streamline efficiency by working with one of the top Fractional CFOs in the country.
Speak with Sales (646) 866-7619