An artificial intelligence FinTech spin-off from an existing business was seeking a Series-A Funding to fund commercialization and scaling in the market. Pro Business Plans prepared a professional plan and valuation model.

A marketplace for buying and selling used luxury watches in Dubai was seeking a business plan to provide investors and banks. Pro Business Plans prepared a comprehensive market-approach and strategy to assist the company in raising funds.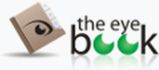 A Dartmouth based technology company sought its Series-A round for commercialization. A business plan was requested by its investors and Pro Business Plans collaborated with the entrepreneur to create a professional plan.

A freelancer platform that connected contractors with short-term jobs needed equity financing to fund commercialization. Pro Business Plans prepared a business plan, executive summary, and fundraising advisory.

An Oxford based technology firm sought its initial Series-A round in order to enter the market. The company needed a business plan to provide investors and Pro Business Plans worked to create the plan for investment .

A Startup SaaS company was seeking Series-A investment of $3,000,000 to commercialize its technology. Pro Business Plans created a custom plan for investment to help it enter the market and continue R&D.

An application for a chauffeur service needed a pitch deck and executive summary for its seed financing round. Pro Business Plans used the Kawasaki pitch deck structure and Startup financial model to assist with the funding .

A subscription based retail company needed a marketing plan and competitive analysis research for its new product launch. Pro Business Plans prepared the budget, performed the market analysis research, and provided an actionable marketing strategy.
An information security services provider in the Middle-East approached Pro Business Plans to acquire capital and prepare a market expansion plan for the region. Pro Business Plans created the plan and investment roadshow.

A fashion eCommerce conglomerate needed a business plan in order to finance the acquisition of a niche clothing store for millennials. Pro Business Plans worked with them to determine a valuation and prepare the plan.