Feasibility Studies
Expert Project Feasibility Analysis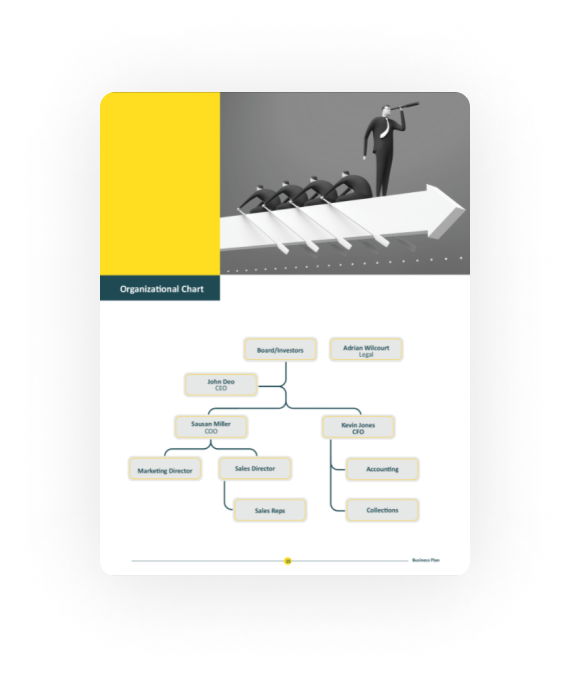 About the feasibilty study service
The team at Pro Business Plans collaborates with engineers, surveyors, financial, and legal professionals to prepare feasibility analysis reports for over sixty industries for investors and banks.We closely collaborate with your team and advisers to ensure a sound, reasonable, and unbiased analysis of your project's feasibility to provide financiers the confidence of your project.
Experience Across All Industries
and Verticals
The following samples are provided as samples only, not actual clients, to protect confidentiality
---
60+
150 FEASIBILITY STUDIES
---
Consistently Outstanding Quality, Aimed at Tangible Results
Learn why the leading executives and Startup founders consistently trust Pro Business Plans.

Reliable Research
Pro Business Plans has access to the same research as leading investment banks use local site inspectors - it only uses the most reliable information.

Fully Custom
Every feasibility analysis uniquely reflects your project based on the size, scope, budget, management team, and implementation schedule.

Expert Team
Our in-house expertise spans across finance, research, and strategy complemented with our engineering, legal, and site analysis partners.
What is Included in Our Feasibility Studies?
---
Executive Summary

Economic Analysis

Regional Facility Profiles

Facility Planning

Demand Forecasts
Industry Trends

Use of Funds

Projected Cash Flows

Projected Balance Sheet

Capital Structure
Site Analysis

PESTLE Analysis

SWOT Analysis

Comparables Analysis

Scenario Modeling
Reviews
1,000s of clients have trusted Pro Business Plans
to help them scale.
"I spoke with Chase for the first time this week to discuss how to get my feet off the ground in my new business venture. He was able to provide great insight and ideas I have not come across before so that I can implement them in my line of work. There are no questions to big or small for him, he is knowledgeable about all lines of work. Don't hesitate to use him and continue using his services till you have a complete full understanding of what it is your doing."
Jamie Woodson
"I've never started a business before and needed a lot of help getting my foot in the door. Chase has been very helpful since the start. We've been having our meetings over zoom during the pandemic which I found convenient and safe. I recommend Chase for any businesses starting up or for established businesses looking to improve their company."
Marvel Kyle
"Working with Chase has been so helpful! I was definitely stuck in a rut with my business. I had so many ideas but when it came to execution, I felt stuck. Chase helped give me a birds eye view on my business and look at which opportunities to move forward with one at a time. We worked on building a structure for my business and then expanding one by one instead of me trying to do everything all at once! Thanks Pro Business Plans!"
Bill Nass
"Pro Business Plans has been terrific to work with. Chase and his team have done a great job of supporting my startup company with a wide range of expertise like strategy, branding, marketing, and operations planning. They have been excellent business partners this entire time and helped us to execute our business plan. If you need help with a business, I recommend you work with Pro Business Plans."
Kendra Desiree
"ProBP has been an integral part of our management team since 2012 – no project is too big, no task is too small. Chase's team always brings a can-do attitude and fresh ideas to the table for us. Good business partner, happy to recommend."
Bradley Paul
"Chase at Pro Business Plans went above and beyond to help me set up my first business. From advising me on the options I had to structure the company to walking me through the individual documents I needed to file with the state, in order to be compliant, they went out of their way to ensure that my company would not experience any issues in its' creation."
Julius Edson
"Mr. Hughes was very educational and friendly at my first meeting with him. I was really impressed!"
Clinton Fearon
"I am a business attorney and host of a business podcast. Having had a chance to learn about their methods and business philosophy, I feel very comfortable referring my clients and friends to them."
Tim Owen
"Awesome service, great advice and straight forward. I can tell they are a honest and caring company."
Jeremy Sheers
"This is a great firm with a value-based alternative to world-class business and project-based consulting services. Please contact them today if you would like to work with them."
Miah Clarissa
Speak with an Advisor
Pro Business Plans is a team of professional researchers, writers, designers, and financial
analysts. Speak with an advisor today.
GET QUOTE
Speak with Sales (646) 866-7619