Raise money faster with professional business plans
Pro Business Plans makes it easy for startups to raise capital through professional
business plans, strategies, and end-to-end assistance to help you raise more.
Trusted by the companies across the world



---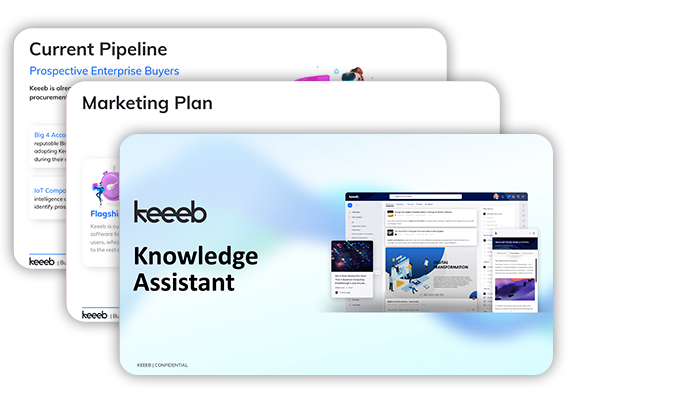 We help you fundraise for your business
Former VC/PE experts create your custom business plan.
Tier 1 VC grade Silicon Valley business plan standards.
Startups to Inc 5,000 and Fortune 50 Companies - 1,000 + clients
---
Our Process
1
Kick-Off Call
Your engagement manager interviews you to gather information and learn about your
objectives.
2
Reasearch
Our team of writers, designers, financial analysts, and market researchers work on your plan.
3
Collaborate
We collaborate until the work product is finished and advise you on the next steps.
---
---
Experience across all the verticals
Institutional Private Equity for mature company expansion and
leveraged buyouts
---
Learn why 1,000s of companies
trust Pro Business Plans

Tier 1 VC Quality
Many of our clients have gone on to receive funding from top VC firms including Warburg Pincus Index Ventures, Kliener Perkins, and more.

Expert Team
Clients collaborate directly with a business plan expert that has experience in investment banking to understand the unique business model of your company.

Custom Design
Every plan has a fully custom design to reflect the unique branding and opportunity of your company. No templates, No Copy/Paste

Funsing Support
Pro Business Plans continues to provide end-to-end support in the fundraising from modeling, designing, and funding.

Custom Financials
An optional custom financial model to assist with budgeting and calculating key ratios crucial for investor to understand your business model.
Our Packages
Basic Plan

Entry level plan
with custom research
For small business seeking funding
from the SBA or investors < $500,000
SEE PRICE
Fully custom business plan with market research and financials
30 days of unlimited revisions and ongoing support
Premium Plan

Professional plan for
more complex investment
For tech startups and growing
companies raising > $3 M
SEE PRICE
Custom investor ready business plan and financial model from Seed to Series B
Strategic advisory on content to best position your company for funding
Investor Pack

Assist your company for
its next funding round
For growing companies and
tech startups raising > $5 M
SEE PRICE
Everything included in our intermediate plan including a pitch deck package
Expanded investor deck for due diligence, valuation, and investor list
See How We've Helped Companies
Raise Millions
What is included in our custom Business Plans?
---
Marketing Plan

SWOT Anlysis

Competitive Anlysis

Profitability Anlysis

Personal Plan

Organizational Chart

Company Valuation
Executive Summary

Company Description

Keys to Success

Three Year Objectives

Products or Service Description

Market Research

Fundraising Support
12 Month & 3 Year Profit & Loss

3 Year Balance Sheet

3 Year Sales Forecast

12 Month & 3 Year Cash Flows

Break-Even Analysis

Financial Ratio Analysis

Management Team
Reviews
1,000s of clients have trusted Pro Business Plans
to help them scale.
"I spoke with Chase for the first time this week to discuss how to get my feet off the ground in my new business venture. He was able to provide great insight and ideas I have not come across before so that I can implement them in my line of work. There are no questions to big or small for him, he is knowledgeable about all lines of work. Don't hesitate to use him and continue using his services till you have a complete full understanding of what it is your doing."
Jamie Woodson
"I've never started a business before and needed a lot of help getting my foot in the door. Chase has been very helpful since the start. We've been having our meetings over zoom during the pandemic which I found convenient and safe. I recommend Chase for any businesses starting up or for established businesses looking to improve their company."
Marvel Kyle
"Working with Chase has been so helpful! I was definitely stuck in a rut with my business. I had so many ideas but when it came to execution, I felt stuck. Chase helped give me a birds eye view on my business and look at which opportunities to move forward with one at a time. We worked on building a structure for my business and then expanding one by one instead of me trying to do everything all at once! Thanks Pro Business Plans!"
Bill Nass
"Pro Business Plans has been terrific to work with. Chase and his team have done a great job of supporting my startup company with a wide range of expertise like strategy, branding, marketing, and operations planning. They have been excellent business partners this entire time and helped us to execute our business plan. If you need help with a business, I recommend you work with Pro Business Plans."
Kendra Desiree
"ProBP has been an integral part of our management team since 2012 – no project is too big, no task is too small. Chase's team always brings a can-do attitude and fresh ideas to the table for us. Good business partner, happy to recommend."
Bradley Paul
"Chase at Pro Business Plans went above and beyond to help me set up my first business. From advising me on the options I had to structure the company to walking me through the individual documents I needed to file with the state, in order to be compliant, they went out of their way to ensure that my company would not experience any issues in its' creation."
Julius Edson
"Mr. Hughes was very educational and friendly at my first meeting with him. I was really impressed!"
Clinton Fearon
"I am a business attorney and host of a business podcast. Having had a chance to learn about their methods and business philosophy, I feel very comfortable referring my clients and friends to them."
Tim Owen
"Awesome service, great advice and straight forward. I can tell they are a honest and caring company."
Jeremy Sheers
"This is a great firm with a value-based alternative to world-class business and project-based consulting services. Please contact them today if you would like to work with them."
Miah Clarissa
Get your Perfect Business Plan
Pro Business Plans is a team of professional researchers, writers, designers, and financial
analysts. Get the perfect pitch
GET QUOTE
Speak with Sales (646) 866-7619