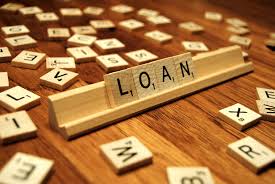 The small business administration in the United States provides many loan programs designed to help business owners finance their new or growing business. The program is beneficial to entrepreneurs that may have difficulty qualifying for a bank loan or are seeking more competitive interest payments.
If you are interested in the SBA program, making a visit to your local lending institution and speaking with a banker is a good first step. You will need to meet the basic requirements for the SBA loan program, however these may vary depending on the type of SBA program that you are applying for. In order to better understand the types of SBA loans, Pro Business Plans has organized the loans focused around starting and expanding your business:
Loans Design to Start or Expand your Business
7(a) Loan Program: This is the most popular loan program and covers loans for borrowers wanting to start, acquire or expand a business. The loan proceeds are often applied towards long-term working capital, large capital expenditures, or assistance in an acquisition or small purchases such as short-term working capital. In some cases, the microloan may be applied to refinance existing debt, speaking with a banker will help you understand if your loan may be applied to this.
Certified Development Company (CDC) 504 Loan Program: If your business is expanding and wanting to apply funds towards long-term asset purchases, such has land and buildings, the CDC 504 offers fixed rate financing for this purpose. Use of the loan for working capital, inventory or speculative investments within real estate are prohibited.
Microloan Program: If you are seeking a smaller amount, up to $50,000, your business may qualify for the microloan program. While larger amounts under other loans may have more strict credit requirements based on the local lending institution's decision, the microloan program also helps start-ups or early stage projects. The SBA microloan program typically has a shorter lifespan than the other financing options and average in small amounts around $13,000.