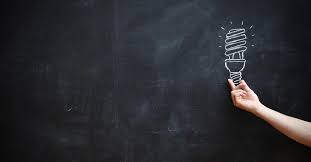 You need an excellent business plan to acquire investment for your company but you do not know where to begin. This article by Pro Business Plans will show you the top tips to include in your business plans to impress investors and banks with a highly targeted plan.
One – Understand your Target Audience
Many investors will have requirements that the business plan must meet. First focus on these and if you are creating it for a specific bank or investor, don't be afraid to request the content requirements that they would like the plan to cover. For example, some angel investors may be satisfied with a three year financial forecast while a venture capital firm may require a five year forecast.
Two – Don't Get Lost in the Details
A good business plan generally naturally ranges between 20 – 25 pages, including the financial statements. Quantity does not always equal quality even may distract readers from the most important information of your business plan. The biggest distractions that we have seen include delving into the history of the industry, going over too much market research and explaining other things that the readers are probably already aware of. Focus on the most important factors of your business including the management team, value proposition, competitive advantage and a communicating your focused business model.
Three – Use Reliable Market Research
If your plan does include market research, carefully review the credibility of your data source. If it is coming from a blog or a company that may have concealed motives, think critically about using the information in the business plan. The research applied depends on your specific business and what you are trying to demonstrate. Conducting a focus group and speaking with your existing or potential custom base in an unbiased environment is an excellent way to gain research. Stay focused and demonstrate that the research has all originated from reliable sources, or it may risk being disregarded.
Four – Ensure everything is Interconnected 
Some business plans that we have come across do not effectively combine all parts of the business in a way that is consistent. Three year growth plans presented in a section covering objectives may not be reflected in the financial forecasts and can cause confusion to readers. A good business plan ties together all operations of the company to connect the customers with the value proposition, the marketing strategy with the competitive advantage and all other success factors together clearly and simply.
By following these tips, you company can create a stronger and more compelling business plan that is designed to achieve its goals. Pro Business Plans works with people from start-ups seeking their first round of financing to large companies wanting to enter a new market to create outstanding business plans every day. Visit us now for a free consultation about your business plan at (www.business-plans.com).