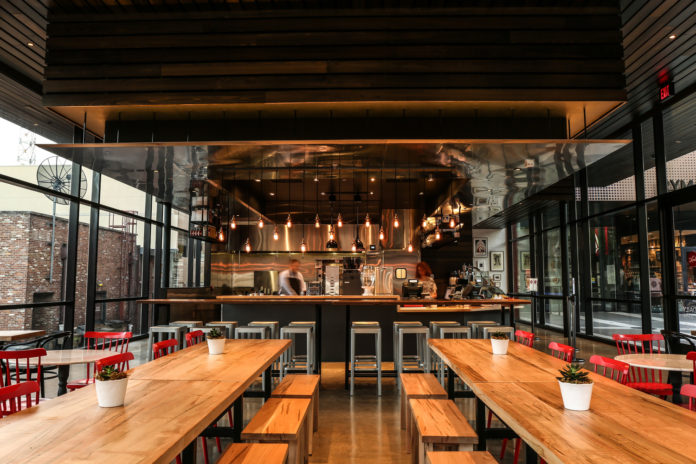 There are many factors to consider when starting a coffee shop or a café. Regardless of the location or type of café, universal steps are required before it may grow successfully. Pro Business Plans helps cafes with acquiring the financing that they need to start or grow their café and to better understand the steps outlined in this blog post for starting, growing and expanding the café.
The first factor to consider is to either acquire a franchise or develop a new small brand. While a franchise entails less efforts, many franchises have net-worth or investment requirements that some individuals may be unable to fulfill. Moreover, a franchise may have strict restraints and the location, products served and policies followed that provide business owners with less control than they would have without the franchise model. In contrast, developing the new coffee shop may entail several factors such as branding, managing the supply chain and developing internal business policies that will place more strain on the business owners.
Selecting a Strategic Location & Product Selection for starting a café
The second factor to consider, assuming that your coffee shop business is not a franchise, is the location of operations and products served. While it may seem rather simple in terms of both solutions, some restaurants conduct extensive analysis into the demographics, competitive landscape and growth opportunities in the regions for consideration. The location will also impact other factors, such as the products most in demand, the price points of the products and marketing channels.
The products should reflect the customer base that you are targeting, which are affiliated with the region. Is your customer base looking for more affordable products and not concerned with atmosphere such as being located next to a busy public transit center? On the other hand, they may demand higher quality and a better atmosphere and be willing to pay for it if it is located near a high profile company office.
Marketing for the café business plan for starting a café
Once the basis has been considered, it is important to produce a strong strategy for branding that will help to effectively create a brand and awareness in the area. This will also change depending on the location, product selection and demographics. Cafes are becoming increasingly savvy in digital marketing and contacting consumers through highly targeted channels. All should be thoroughly analyzed and understood in order to maximize the marketing budget.
Supply Chain for the café business plan for starting a café
Once the basis has been considered, one needs to design a partnership with companies to acquire products. Some coffee shops that do not serve advanced food may be simple and acquire pre-roasted beans from a local supplier. However a more sophisticated café may purchase beans to roast in-house and raw materials to build sandwiches for customers. The more products offered and the variance in them creates many suppliers that need to be managed and it may be a time consuming process. While it may be more strategic for a café focusing on budget items to seek quantity discounts, another focused upon quality may have a broad network of international suppliers that is sophisticated and expensive.
Funding for starting a café
Once the business has its foundation planned, it may begin assessing its funding options. Many coffee shop business owners do not have the liquidity to invest into the new shop immediately. However, there may be local investors or friends and family in the area that would be willing to invest and provide support. There are also many financing programs that bypass the lack of operating history to provide loans for start-ups, including the government subsidized SBA program. While taking on debt may provide immediate risk into the business, it can be a quick way to acquire all the necessary capital to begin operations successfully.