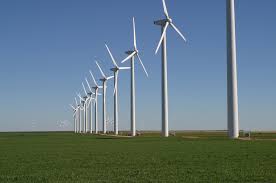 Wind projects based in the United States with global operations are quickly growing. However, regardless of the project size, it still requires financing arrangements. Investors in the financing process play a critical role, however many alternatives exist for project financing. Within the United States, there are generally two types of investment of both tax equity and project debt.
The method of tax equity is very popular for the renewable energy sector and also used for real estate and the entertainment sectors. With this approach, a form of federal tax credit helps the industry recruit private capital from investors, the large tax incentive is appealing to investors. Tax equity investors generally screen projects in advance during the late stages of development and commit to deals when sufficient detail is available for the project and finalize the deal when operations begin. The tax equity investors use projected cash flows and anticipated output to generate production tax credits.
Similar to tax equity, the project debt transactions typically close near the completion of the construction, but may also be affiliated with construction lending that is used to pay for contractor expenses. The project loans that go through an advance analysis process, similar to tax equity, such that the activity affiliated with raising capital typically occurs in advance of the project's completion. Lenders emphasis a metric known as the debt service coverage, designed to measure how the FCF from operations may be assessed to the principal and interest payments with project debt obligations.
The roles performed by investors in the wind electricity generation in the United States include:
Private Equity: Most hedge funds/PE emphasizes investments in companies, rather than projects. However, they will occasionally make investments in projects with debt or equity structures.
Financial Institutions – Foreign: For wind projects, the leading lending banks are in Europe and Asia. Active project finance groups in all energy markets are common, but not all lending companies are interested in tax equity.
Financial Institutions – Domestic: Large banks in the United States are major financing sources in the tax equity area. In some cases insurance companies may also be an option on a project basis as they are drawn into the long-term debt often undertaken on a project basis.
Other Corporates: Many private companies have financing programs, such has Google Ventures. The specific details depends on the company providing the funding, some will perform more like a private equity investor or others may be interested more in project base financing.
Energy Companies: Strategic corporate investors may provide good options, such as power utilities and turbine manufacturers. Many of these companies participate in tax equity or debt markets. Such investors see potential synergies or seek expansion.