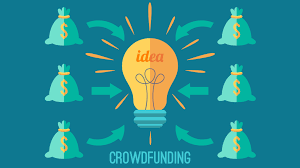 Crowdfunding is becoming an extremely popular method of acquiring capital for a new start-up company with a great technology seeking commercialization. However, just as one financing method is not best for all companies, crowdfunding cannot be applied to all businesses. If you determine that crowdfunding is a feasible option for your company, given the success of previously similar categories, the following tips may be helpful in understanding how to create and manage a profitable crowdfunding campaign.
Promotion in Advance: Many campaigns that are highly successful are placed on the front page of crowdfunding websites. This higher visibility, increases the reputation of the project, maximizes the reach and enhances the overall financial performance of the campaign. The catch is, a campaign must be successful in order to reach front page status. In order to accomplish this, one must rise through the ranks and that will require some outside promotion. By investing in public relations and gaining any media coverage, you can drive people to the website to find your company. Reach out to friends, family and existing customers is even a start before targeting the media or investing in public relations.
Deliver Something Unique: Many successful crowdfunding campaigns provide something to individuals in return for their financial support. For technology companies, this may be a prototype of the technology being sold or something that is very difficult to acquire otherwise. Individuals want to impress their social network with these difficult to acquire items, or have them as a luxury. By communicating that the value proposition is truly unique for the crowd funded project, consumers will be more likely it support the project in exchange for what you are offering them.
Demonstrate the Vision: In order to acquire followers, the crowdfunding campaign must effectively communicate its vision and a brief map to how it will achieve it. Users want to know that they are playing a role in something potentially much larger than they could achieve independently. This feeling is why many campaigns are successful and it is an intangible value that is not capable of being shipped. This may be demonstrated through a video, words and/or direct communication and engagement with visitors.
Establish a Reputation: Through public relations and external promotion from the website, a broader reputation can be established. This may be potentially scaled as the company grows off the site to commercialize its technology or introduce its service/entertainment onto the market. Creating a reputation early will have a very long-term impact, as users engaging with the company will immediately come to understand the way that your business addresses problems, creates value in the market or handles difficult issues.
Keep Visitors Engaged: Keeping users motivated and engaged has two benefits. The first direct one is that it makes users feel like they are playing a role in the development of the company .Rather than just investing money in the stock market, they can feel like their contribution is directly benefiting the vision and the company capability to achieve it. The second advantage is that it motivates users to share and engage others, as they can recruit additional investment, or in some cases, may have additional resources to share such as an advanced development knowledge or design skill.