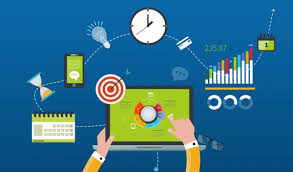 Most people desire to run a small business on a full-time or part-time basis. However, young entrepreneurs don't know how to market their businesses online. The truth of the matter is that you cannot succeed in the modern business environment unless you appreciate internet marketing. Here are some tips on how you can market your small business on the internet.
Provide a Definition for Your Unique Value proposition
You cannot market your business effectively unless you understand your white space and capabilities within your niche. You will always face stiff competition and hence need to look at what differentiates your business from the rest. Participate in relevant industry events, read appropriate publications, and sigh up for the newsletters of the industry. This will assist you to stay up to date with the relevant news and analyze the current market trends. You will also be able to identify your competitors and how they present themselves to the market.
You also need to establish your target market and their demands. Never assume that you understand your clients without undertaking a market survey. Have a clear understanding of the problem that the service you are offering solves to the target clients. This will provide a definition of the unique benefit you are solving (Unique value proposition) for your customers.
Maximize Your Presence Online
You need to market the business to your potential customers. There are several channels to market your products but online marketing remains as the most cost-effective and efficient way of marketing your products. spare some time and audit your online presence by starting with your website. First, the design of your website should be consistent with your brand. Th site should also allow visitors to navigate through with a lot of ease.
You can also build a database for your customers by giving them an option to sign up on your mail list. Let your website also have a blog and the list of products and services that you are selling. Also, give your customers tips on your products and services updates and spend a lot of time in the management of review sites. This can not only assist you to boost your site but also help in validating your products. In fact, you can share some of the good customer reviews on your main site. You can use multiple channels of communication as you as you remain consistent in your voice. You need to use any customer touch not opportunity to build your brand.
Begin a Conversation
You can use the low-cost social media channels to build relationships with your target clients and enhance the awareness of your brand. Get a channel that most of your customers use. Additionally, think about the type of content you would like to post. Your customers will identify and interact with your business with a lot of ease if you choose a channel that they are aware of. The best way to keep the content dynamic is by talking about your industry, talking about your clients, and talking about your business and yourself. Post updates on what is happening to your business and allow your social media fans to share their thought. You can also share news articles that are interesting to read as long as you remain realistic and authentic in all your communication.
Go for Paid Content
You can boost the profile of your business by going for paid social media content. You can segment your clients and target a specific niche through various social media platforms like LinkedIn and Facebook campaigns. You can use this approach to compliment your free social media campaigns as long as your budget allows. You may discover that some small campaigns make a very big difference for your business.