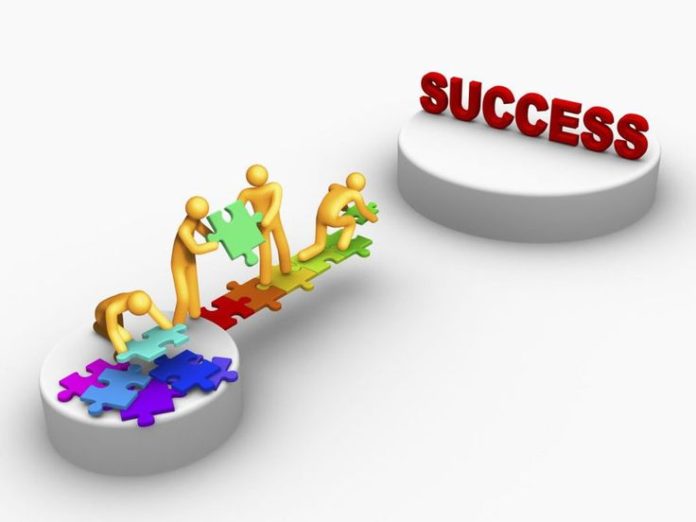 Back in 2009, musician Allison Weiss set an example on Kickstarter by becoming the second highest-funded project of the year. Her goal was to raise just $2,000 to help record her new EP, but thanks to some creative incentives and an engaged community, she saw her funding skyrocket to $7,111.
That's a far cry from some of today's most funded projects of all time, such as Pebble Time – a smartwatch with over 6,500 apps and 10 days of battery life. The company's Kickstarter campaign has raised more than $20 million dollars to date, reaching over 4,000 percent of their goal.
While Kickstarter brought crowdfunding into the mainstream, interest for social funding opportunities in today's market has made room for new platforms, specialty funding sites and new twists on the classic crowdsourcing model. New crowdfunding sites enter the market every year to varying degrees of success, but here are five crowdfunding startups you'll want to keep an eye on:
EquityUp
Founded by the partners at Pro Business Plans, EquityUp is a selective platform where early stage companies can apply and, if they meet a specific criteria, are listed on the platform. EquityUp is fairly selective and usually either requires a prototype, proven team with a strong track record, or previous sales. However, it is developing a wide network of both institutional and private investors globally offering a diverse term sheet.
Plum Alley
Founded by women for women, Plum Alley initially aimed to connect female consumers and providers together, allowing shoppers to browse through houseware, gifts and other items specifically made by women. But since the platform's launch, founder Deborah Jackson decided to open up a crowdfunding option that pairs new financial opportunities with the kind of expert assistance needed to help get women entrepreneurs up and running.
It's a timely crowdfunding platform women entrepreneurs badly need, as only a third of funding by institutional lenders actually goes to female entrepreneurs. Plum Alley helps level the playing field to give women the financial support and boost they need to get their business off the ground.
Upstart
Ex-Google employees launched Upstart with a dream to tackle educational crowdfunding, before realizing it wasn't taking off. As a result, they switched gears to become more like a personal lender and give members the ability to fund anything from paying off student loans, taking a boot camp or consolidating debt. And with a nod to their roots in education, there's also an option to pay for college or grad school too, to help students escape crushing education debt before it starts.
Upstart is ideal for anyone who wants a fast personal loan with APR start as low as 4.7%. There's also no prepayment penalty and none of the complicated (and nearly indigestible) legal jargon that's common with traditional loans. Upstart does more than just check applicants' FICO scores and years of credit. They also take into consideration a prospect's level of education, an area of study and job history to give them lower rates.
On the flip side, investors seeking new opportunities to drive high rates of return can sign on to help fund the loans Upstart makes. To date, the company estimates that it's originated more than $190 million in loans and that 98% of Upstart loans are either current or paid in full. Based on the grade of the loan funded, Upstart's investors have the potential to earn modeled returns of 4.18%-9.03% on their money.
Fig
Relatively new to the crowdfunding game, Fig focuses exclusively on video game crowdfunding with a rewards twist. Loyal gaming fans comb the platform to seek out promising new games they hope to help develop. Fig debuts new games each month and fans can then fund them for rewards like downloads or a chance to meet with the gaming developer in person.
However, unlike many other crowdfunding sites, Fig allows accredited investors to invest at least $1,000 in exchange for a piece of the game's revenue. This is especially appealing to gamers whose fantasy it is to have a hand in the new wave of gaming development and being a part of history – just as it is for the game designer participants who may find it challenging to get their games produced through traditional channels.
Dragon Innovation
Dragon Innovation isn't a crowdfunding platform itself, but it's a vital resource for anybody thinking about launching a campaign on one of these sites. The company's website copy leads off with a brilliant, "You're either nervous because you have no idea how to manufacture, or terrified because you know how hard it's going to be. We've got you covered." Geared towards manufacturers, Dragon Innovation offers assistance with both the factory selection process and the on-site factory project management services many companies need.
But their Dragon Certified platform goes one step further, giving entrepreneurs the opportunity to figure out if their idea will even work and can be manufactured. Backers and investors Dragon Innovation take a look at a company's CAD package or prototype in order to find ways to reduce costs and improve the overall manufacturing process – both critical considerations for anyone who wants to kick-off a crowdfunding campaign. With these details in place (like how much a product will cost to build and how long it'll take to deliver), crowd funders can give their backers a more precise view of the process and its potential success.