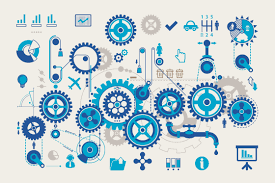 Marketing automation has a lot of potential for startups. The process should assist customers to have a better understanding of your vision and brand. It can assist you to extend your reach and get to a new clientele base. Here are some ways that marketing automation can help your startup to grow.
It is Scalable
Automation of marketing is scalable like all other cloud-based services. The goodness with it is that it allows you to pay depending on the current contacts you have. Therefore, the service will grow together with your business needs.
It Makes the Playing Ground Level
Business startups find it quite hard to compete with big entities in the global market. As a startup, you may be forced to manage the marketing efforts by yourself. in some instances, you also have to undertake other tasks like human resources and procurement among others. The advantage of marketing automation is that it offers incredibly sophisticated and savvy tools that are easy to set and use. In case you don't know much about nurturing leads and analytics, several companies can assist you to reach out and make informed marketing decisions. All you need to do is set some specifications during the onboarding process. This will not only increase the volume of sales but also give you more time to handle other important business matters.
It Turns Leads into Sales
It is meaningless to have leads that you cannot turn into sales. As a startup, you need some time to nurture your prospects as it is a critical business development function. Nurturing leads goes beyond the continuous check-in and touch-base. You must steer your prospects towards the outcome or goal you desire. Nurtured leads significantly increase the volume of sales in comparison to those that you don't nurture. Marketing automation can assist you in managing redirects when people leave items in online shopping carts. It can also assist you to send incentives like product discounts if the customer does not complete the purchase even after sending a reminder. It's based on the simple statements you develop while creating your campaign.  Automation gives you the ability to hold onto the customer during the purchase journey.
It Creates a Treasured Database
The information that marketing automation gathers goes beyond potential customers and contacts. It is actual and big data and this knowledge can assist you to make smarter business decisions on how to run your enterprise going forward. It can assist you to determine the best language tone or style that will work for your segment audience. Marketing automation can also assist you to establish that audience that has a high chance of buying your product and the best time that your customers will want to shop. It will also assist you to follow up on customers who leave products in the shopping cart and determine the best incentives to give them. You need to drive your conversion rate by employing full-scale marketing agency.
It Can Make Money and Save a lot of Time
We are living in a highly competitive business environment and you cannot reach out to your customers in the normal way. Marketing automation can assist you to achieve this objective with high levels of efficiency. All you need to do is develop a list and marketing automation will handle the remaining tasks. They can assist you in content creation and determining how efficient the content will be in future campaigns. Therefore, you will not be required to individually respond to every inquiry, work with mail servers or hire freelancers. For example, Martech can handle most of your tasks starting from 0.50 Dollars per month.