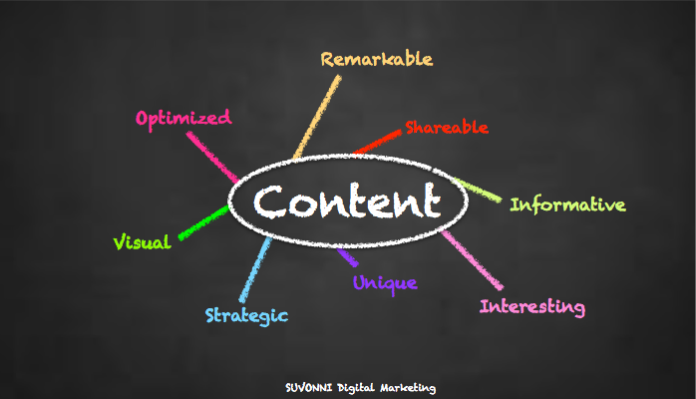 Lately, there is a huge focus on the technical aspects that might be slowing down your results, but every marketer should be challenged to think more comprehensively when checking for weak links on their site. Less obvious issues, if left unchecked, could pose a serious threat to your site's performance optimization. However, high content engagement can lead to further future engagement by opting-in to your email marketing provider, such as Sales Handy, or another.
Here are 7 issues content marketing issues to watch out for.
1.Your page loading speed travels in the slow lane.
There's a real need for speed when it comes to site page loading. Research in this area points to how slow speeds can negatively impact your business's revenue. Consumers want to perform their online tasks quickly, and at a time when patience is at a premium, they make very little concessions for website friction.
There is data proving that mere seconds make a huge difference to them. "Where did Jimmy go?" "Oh, you took too long so he bounced." Translation, when consumers are forced to wait too long, they move on. So the term "bounce rate," used to describe the percentage of site visitors that view one page and then bounce (leave), is very à propos. Bounce rates increase 106 percent when load times go from 1 to 6 seconds. Conclusion? Your site must respond quickly. If it doesn't, you might try switching to a fully optimized website builder, like Duda, that is designed for speed. Duda completely reconfigured the way their websites are coded, conforming closely to Google's best practices for PageSpeed.
Your mobile site's a drag. Literally!
Mobile lag times play a big part in site visitor activity and it's on every consumer's radar. Loading speeds for an average website run about 19 seconds. Relating to mobile sites, what are you left with after you factor in that half your visitors abandon your site once your mobile loading speeds exceed 3 seconds? I'll help you out, not much at all. Imagine what this means for your email marketing KPIs.
Additionally, your ability to generate leads effectively can be adversely affected when lagging mobile speeds effect site visits. Even your best efforts, using a content marketing strategy that places value on thought leadership for your brand, will be negatively impacted. Solution: Check your mobile speeds here and if there's a problem, have your tech team race to a fix.
3. Your site needs a serious update.
Your site is your one-stop-shop for your brand's marketing content. Even if you are blogging, which is a great way to stay engaged with your visitors, your site is still the biggest calling card you have and it should be current and fresh, like your business. If you are still using stock photos on your site, you're probably unaware that what's currently on trend is a site that's more personal and specifically tailored to connect with your audiences. If yours is not doing that, it's probably time for an update.
Yearly updates ensure you're never behind the curve. Something else to consider is the amount of content you are asking your visitors to digest. The old adage "less is more" still applies. Reducing the number of pages on your public site and making your lead generated content downloadable, or accessible through email sign up, is another way to streamline your site and optimize its impact.
Your content isn't hitting home for anyone.
Sometimes this is the hardest area to see a need for improvement because it requires you to step back and do some serious self-evaluating. It's okay if your content is struggling, that can be fixed, but what's not okay is to allow your pride to get in the way of content re-evaluation. Let's be specific, even content riddled with errors is unproductive so we are not necessarily talking about your inability to write.
If errors are your problem, there's a simple fix. Outsource your writing, or at the very least enlist the help of a good editor, to make sure your points are landing and not misfiring due to mistakes. This one step alone can make a considerable difference to your content.
Now if in fact, your current content is not as suited for your audience as you would like it to be, then you have to switch gears a bit. First, realize there's no need to panic. Start by looking here for inspiration on how to boost your content marketing strategy. Then, as you begin to retool your content to remember to ask yourself the following questions repeatedly, "who is my target audience?" and "how does my content provide a solution to the problems they are looking for my brand to solve?" Making this adjustment will have you cranking out engaging and relevant content in no time.
Your KPIs need to eat their Wheaties.
It all comes down to knowing exactly what you're aiming to accomplish. Your content should have a very clear focus. Establishing clear key performance indicators to evaluate whether your content is hitting the bull's eye is critical. What metrics have you been using to judge your brand's performance? If your content is nailing it on "likes" and "shares" but the goal is to get email sign-ups, then your content needs adjusting. Your content means nothing if it's not soliciting your intended results. KPIs help business owners set a clear course and stay on track. Make sure you are beefing them up regularly for maximum content productivity.
You need to pump up your content volume!
Another culprit possibly causing your content to miss the mark is social visibility, or the lack thereof. Sometimes online content needs to put on a neon orange jacket, walk down the center of the road, and scream "I'm here!!!" Simply meaning, your content needs to broaden its reach. Here are a few ideas to turn up the volume on your content, and cast your net into unchartered waters:
You've got to have accurate measurements.
Even when your best efforts are causing your site to run like a well-oiled machine, you still need to take measurements of your content's success, and failures, to optimize site performance. If your content's goal is to generate leads that will lead to downloads, investigating what keywords are driving traffic to your site can tell you a great deal. It's true what they say, "If it ain't broke, don't fix it." But first, you must know what's working for you. Analyzing your site's traffic and what is driving visitors to your site is a great way to ascertain what works and what needs to be tweaked. A dashboard like Cyfe is an easy way to monitor your business's data in one place and gain the knowledge you need to continue to strategize how to keep your site performing like the champion you created it to be.
Performance is key. A smart business owner is not afraid to take inventory and make the necessary changes. The only unfixable problems are the ones you chose to ignore.
So roll up your sleeves and start digging around. Be quick to embrace what is working and toss what's not. Your willingness to try different ways to produce your desired results will not only strengthen your business but optimize it for success.