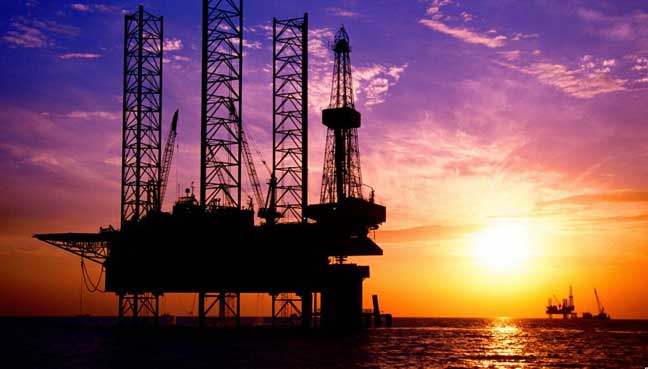 Oil prices have been rallying hard, with crude futures trading at two-year highs. As such, energy exchange-traded funds (ETF) VanEck Vectors Oil Services ETF and SPDR S&P Oil & Gas Exploration & Production ETF have pushed up the charts in recent weeks. In fact, both security's sport 14-day Relative Strength Indexes (RSI) of more than 70, indicating they're technically overbought. Still, the price action has resulted in notable options activity, as many traders appear to be betting on more upside for OIH and XOP.
For example, the ETFs have very elevated 10-day call/put volume ratios at the International Securities Exchange (ISE), Chicago Board Options Exchange (CBOE), and NASDAQ OMX PHLX (PHLX), showing a stronger-than-usual demand for long calls. OIH's ratio comes in at a 52-week high of 12.19, while XOP's ratio of 6.51 ranks just 2 percentage points from a 12-month peak.
Zeroing in on OIH, the December 26 call saw the largest increase in open interest during the past 10 days, and anyone buying to open these contracts is expecting the security to rise further on the charts in the weeks ahead. Close behind was the now in-the-money November 24 call, where heavy buy-to-open activity has been confirmed. As such, these options bulls certainly enjoyed the ETF's recent surge, as it's trading at $25.89.
As for XOP, call activity has been even more notable, as call open interest now rest just 2 percentage points from an annual high. Much of the action during the past 10 days came at the hands of one trader who initiated a long call spread by selling to open 58,000 weekly 12/22 41-strike calls and buying to open an equivalent block of 39-strike calls from the same series. The goal for this trader is for the ETF to rally to, but not above, $41 by the time the contracts expire on Friday, Dec. 22. XOP was last seen trading at $36.65.
Also seeing heavy action during this time was the front-month November 34 call, where data shows a mix of buying and selling. Clearly, the bulls are pleased with this trade so far.
It's still a good time to speculate on the energy ETFs, according to their Schaeffer's Volatility Indexes (SVI). The VanEck Vectors Oil Services ETF has an SVI of 27%, ranking in the 33rd annual percentile, and the SPDR S&P Oil & Gas Exploration & Production ETF's SVI of 30% ranks in the 27th annual percentile. This means volatility expectations for near-term options are unusually low at the moment.