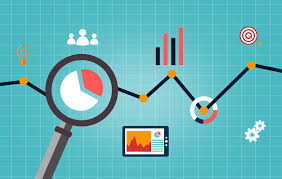 As a social media manager, there is an oversupply of social media apps and tools that can make your life easier. Personally, I have a list of my favorite tools and I can do very little without them. One thing you will discover is that almost each social media app or tool promises to take enhance the ROI of your social media campaign. The challenge is that most of these apps have an overlapping functionality and most of them will charge you a fee on a monthly basis.
You can maintain a long list of these tools for planning and executing your campaign only if they were free. You can decide to have so many of them at some point but this will increase your monthly bills. You will also have a challenge in trying to navigate through all these interfaces. The question is how many social media tools do you require to record success?
Attaining the Basic
First, make sure that the tools you choose are able to meet your basic social media needs. You can run your social media campaign without an extra tool but you need to look at the below main areas that will enhance the success of your campaign.
Integrations and Plugins
The first step is to setup your automatic processes. Get a plugin such as social warfare which will allow you to automatically publish all your new social media profiles. The plugin will also give your online viewers an opportunity to share the information in their personal profile. The goodness of these functions is that they will cause you no worries once you install them. most of these plugins are also affordable.
Analytics
You also need a strong and reliable way of measuring the impact of your social media campaigns. It makes no sense to put a lot of effort in something that does not bear fruits. Most social platforms like Twitter and Facebook already provide campaign insights even if you don't fund the advertisement. However, as a social media marketer, you need to work towards a little more specificity and depth. An excellent starting point could be Google analytics but you can get better platform-specific insights from a devoted social media analytics platform such as Sprout social.
Scheduling and Publishing
Another thing you need to understand is that you will be doing a lot of publishing through your social media apps. You cannot keep your followers interested and active unless you post on a regular basis. The truth of the matter is that even the most dedicated social media marketers find this to be a tall order. You can use a scheduling and publishing social media app to achieve this objective with a lot of precision. The app will assist you to track each post you publish and make sure that you have a consistent publication. The biggest brands here are Buffer and Hootsuite and all of them have several other features to offer.