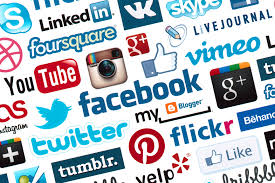 The type of social media campaign tools depends on the nature and size of your business. You also need to put into consideration the goals of your campaign while choosing the tools. Some of the requirement may force you to go for more niche specific tools. All you need are tools that will make sure that your online campaigns are successful.
Management and Collaboration
If you have the intention of making several posts in a day or have large team, you will need at least a single tool that allows for team collaboration. The tool should allow you to delegate duties, communicate with the other team members on how to schedule the posts, monitor the progress, respond to the messages from clients and manage new developments.
Discovery and Social Listening
You cannot build an active following unless you understand what keeps your fans active. A social media listening and discovery application can assist you to have a better understanding of your clients. This app will assist you to choose the right subject, coming trends and jump on up, and in identifying influencers that you can leverage on to take your campaign to the next level. Some excellent examples in this category are the Buzzsumo and Social Mention Apps.
Recommendations
Are you new on the social media marketing world or don't have any money to hire a professional? Social media apps can assist you to make meaningful custom recommendations. This type of app can assist you to catch typos, identify trends in your analytics reports with a lot of ease, and provide you with the strategic direction of your brand. However, you can get better results in the long run if you choose to go for a consultant or an agency. Here are some of the most common niche applications you need to consider.
The Minimalism Case
Most social media apps and tools offer simultaneous multiple functionalities with specializations in different areas. However, it is not advisable to go for so many tools. You just need to identify a few tools that will meet your needs with a lot of precision. Here are some of the factors you need to consider while making your decision.
Dependency
You can lose focus on what is important on social media if you rely on so many tools. You need to keep on building your audience and interactions. It's advisable to avoid the temptation of automating everything by keeping your conversation personal.
Cost: As a starter, you will pay a very small amount of money because you have a small circle of apps. Most social media apps charge a few dollars to hundreds of them for each user each month. You can save a lot of money each year through consolidation.
Time and practicality
Managing your daily tasks and training new people are more easy when you don't have so many apps to worry about. It come be quite exhausting to try and keep track of dozens of apps.
Therefore, you can choose the number of social media apps depending on the nature and size of your business. However, most organizations are comfortable with either one or two apps. Just make sure that your basics are well covered. You can swap the tool if you discover that you are missing out on an important ingredient of your campaign. Just focus on the fundamentals and start building from there. The most important thing is the success of your campaign and not the tools that you use for execution.