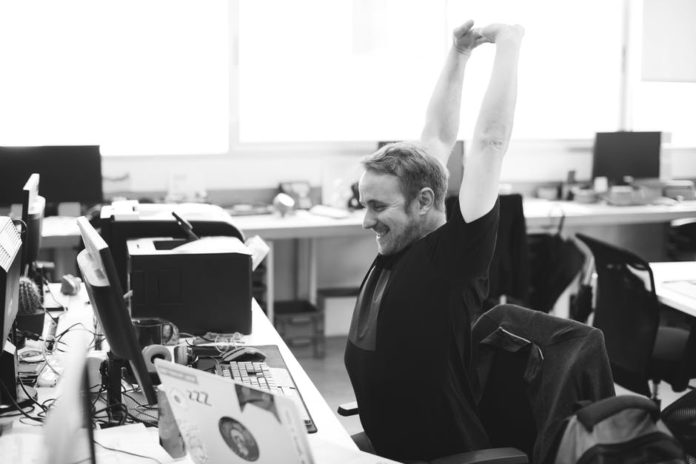 So you are willing to risk and quit your job in order to start your own business. You have a great idea and you want to launch it. If this is the situation, you need to recollect your thoughts, take a step back and understand that you cannot quit your job just like that. Don't be impulsive, many things can go wrong if you are. First, make a list of the advantages and disadvantages and if you still want to do it, and start your own business, remember these things:
Do research.
It may look like the best option is to quit your job before you start your company and get it off the ground, but it's not. Best thing to do is to grow your business while still being employed. Doing this will make your transition smoother. Don't rush the process, do the research first. You have to be sure that you have a service or product that is unique and will sell.
When doing background research, you should:
Learn everything about your service or product
Know the personas of your buyers and audience
Research the competitors
Find the right terms
Know what your most profitable marketing channels and sales will be
Make a business plan.
When you have finished your research, put it on the paper. A key to success is laying out your business plan before you take the risk of starting it. Make sure it is well done because you will show that business plan to your potential partners and investors. Usually, it includes:
An overview
An executive summary
A company description
Mission statement, objectives and vision
Industry and market information
Your strategy for entering the market
Your team
A marketing plan
An operational plan
A financial plan
An appendix with more detailed information
Outline your funding options.
Make sure you have your personal finances in check before looking at funding for your company. When you have insurance, phone bill and rent to pay, it's not really the best idea to quit with just a few hundred dollars. You probably won't have enough money and it will be very difficult to focus on your company.
Besides planning personal finances you will have to make a plan for your startup too. Usually, you have three options:
One or multiple investors
Your personal savings
An award or grant for your project
Whatever you decide, you have to plan in advance. Otherwise, you won't be able to get the capital to get started, and then your business will stagnate and you will have very few options.
Create your business structure.
Before quitting the job create the structure for your startup, especially your legal structure. You could become various types of businesses entities:
A limited liability company
Sole proprietorship
A corporation
A partnership
You have to consider:
Capital
Taxes
The operational complexity
Liability
Control
Licenses, permits, and regulations
Leverage your resources.
Naturally, you don't want to spend your money if you can avoid it. Always look at the resources that are currently available to you. For instance, if you have a friend who is a web developer who could be able to give you special rates and work for you on a need-to-know basis.
Contact your friends who already have their businesses and ask them if they can recommend you a good marketing expert, accountant, etc. You can also join an online book club to learn more.
Also, contracting your experts can be expensive, try to educate your team by investing in online education that can teach them skills such as email marketing, SEO, and more.
Leave on a good note.
It's clear that you are leaving your job because you want to start your own business, but you don't know if it will go well or that your company won't be helpful in the future. You may be able to cash in a favor one day if you don't burn any bridges. If your old employer knows you as a trustworthy and high-quality business man he might even send his clients to you.
Don't overlook the smaller planning details.
Seeing the big picture is easy when you are an entrepreneur, but if you don't focus on the smaller details, won't be able to succeed. Planning is always the key, small things like keeping up to date with emails, choosing the right social media channels are crucial to your success.
Choose your new office space.
People often think that, after quitting their job, they will just work from their home until their company becomes somewhat successful and they have a team to work with. This can be an option only in the short-term, in the long run, this won't work in the long run.
And if you choose to work at your home, you have to split your work place and your personal place. Working in bed will most likely lead you to an unhealthy lifestyle which can affect your startup in a very bad way.
Have a resume or a portfolio.
It's wrong to think that you won't have to make a portfolio when you own a company. At some point you will have to prove your teams, investors and sometimes clients that you are worth their money, and that is best achieved with a high-quality resume or portfolio.
Be aware of the difficulty of starting your own business.
Don't forget that starting a new business will be much harder than you thought. Also before you see an income, you will have to make the planning process your full-time job. Taking all of these tips into account will help a lot on your journey to success.