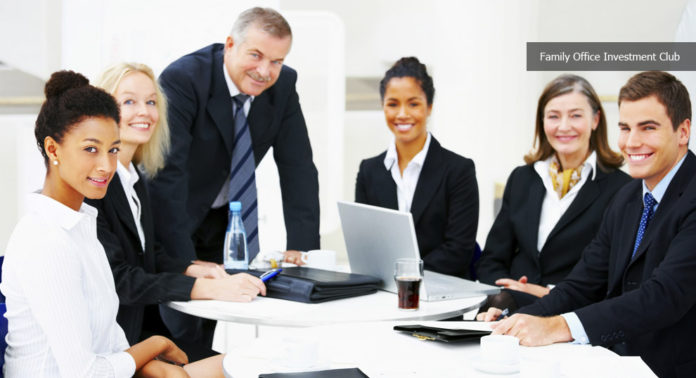 Highlights from iCapital Network's report on single-family offices:
Majority of single-family offices surveyed by iCapital Network allocate 10% or more of their total portfolio to
About a quarter of single-family offices surveyed by iCapital Network invest in private companies on a direct basis.
Single-family offices that have transitioned leadership to the second generation of family members tend to have higher allocations to alternative investments than first generation family offices.
Single-family offices and alternative investments
As alternative investments, which include private equity funds, hedge funds, and direct deals, become a larger part of single-family offices' portfolio, it is no secret that some of the world's richest families are going big on direct investments.
The report from iCapital Network shows that 66% of the 157 single-family offices surveyed plan to increase their direct investments. Around 25% of the surveyed family offices already invest directly in private companies, which may include co-investing alongside managers as well as 'club' deals with other family offices.
"This breadth of exposures more closely approximates institutional strategies than those typically implemented in the high-net-worth channel," said the report.
 Allocation change from a year ago
The survey result shows that close to 90% of single-family offices maintained or increased their private equity exposure either through funds or direct investments from last year. Out of the 42 single-family offices that have made direct investments in the past, 61.9% of them reported a rising allocation in direct investment allocation from last year, and 28.6% said the allocation remained the same.
Growing popularity of alternative investments
Over the next three years, single-family offices are looking to increase exposure to alternative allocations across the board. Direct deals are especially appealing to them. Two-thirds of the single-family offices participated in the survey said that they would pursue more of these transactions going forward.
"One potential reason for the heightened interest in direct investments in the long history of entrepreneurialism within the family office community and the desire to preserve that legacy for future generations.," the report said.
Most family wealth is created through entrepreneurial means. Over the years, many single-family offices have developed a particular expertise and presence in specific fields, such as real estate development or manufacturing. This allows them to exploit a competitive advantage in areas that they understand well and that align with the family's history and interests, according to the report.
Another reason for the shift towards direct deals, according to the report, is the desire to avoid the fees associated with gaining private equity exposure via third-party funds.
Conclusion and implication
In the past, single-family offices were largely content to build alternatives allocations using third-party managers and renegotiate fees in cases of underperformance, according to the report. These organizations are now increasingly hiring portfolio managers directly and establishing their own in-house funds.
"Family offices are beginning to resemble asset managers in some respects as they seek to optimize their allocation mix and maximize returns, and will benefit from more robust systems to support these efforts," the report said.
Although single-family offices represent a serious and substantial pool of capital for alternative asset managers, they act very differently from average high net worth individuals. "Recognizing single-family offices' desire for greater control over their investments, at less cost, will be necessary to create partnerships that are appealing to them," the report said.
In addition to co-investment, separate accounts and other structures commonly used to capture institutional assets are also likely to become more common.