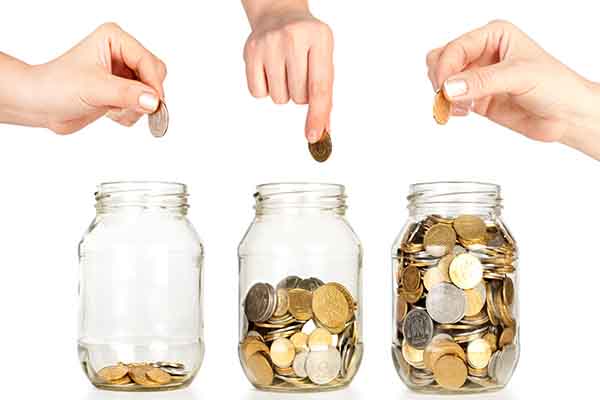 One of the hardest things to do when you're the founder of a startup is gain traction and funding for your company. The marketplace is crowded and investors are inundated with requests. With so much competition, how can you separate from the crowd?
One way is to get rated by Oddup, a research platform that rates startups the same way equity research analysts rate and recommends the shares of publicly listed companies. Odd has seen tremendous success, closing a $6 million Series A round in the spring. For founders looking to get on Oddup's radar, CEO James Giancotti reveals some factors the company looks at when considering whether to rate new startups. Not only does Oddup look at the founders when building a profile they also analyze the startup's investors, team, and location.
Fundraising is an ongoing, labor-intensive process
During Oddup's Series A round, Giancotti gleaned valuable insight into the fundraising process he hopes can help founders who are facing the same situation.
"Some people look at fundraising like it's a hobby. It's not. You have to put in a lot of time and hard work. You must also answer the question: Who's going to be your investor? Like any relationship, you want investors you love working with who can also make connections for you and help your business grow to the next level. Be selective and don't be afraid to say no. We did. It's not egotistical. It's about finding the right fit," explained Giancotti.
If you're wondering how to spot good investors, Oddup has you covered with their investor ratings. Giancotti said they look at an investor's entire portfolio for their rating, not just the shining stars. By going that route, their ratings reflect the whole picture.
"I like the analogy that you're only as good as the children you have," Giancotti said. "If you have one amazing child and one terrible child, even though you love them all, there's one that really stands out. All the children – the startups – factor into our investor ratings. How many have sold? How many failed? What's the traction on each of them? You've got to evaluate the companies that investors are getting money from."
As startups grow, one mistake founders make is focusing on themselves at the expense of the company. When companies have a few employees, the founder's involvement is crucial. When the team grows to 50 people, smart founders look to hire someone else who can grow the company long after they've left the picture. If you're a founder going through a round of funding, stay focused on your company, not yourself. Giancotti also advocates planning early for how your startup will raise funds. "If you're raising money to survive," he said, "you're already out of time."
Learn to deal with rejection
When you're trying to gain momentum for your startup and get it off the ground, you'll probably have people tell you that your idea is terrible. When you begin to request funding, you'll likely face repeated rejection. As Giancotti points out, hitting a wall shouldn't stop you in your tracks. The successful founders learn to take everything in stride.
"As a founder, you've got to take criticism as an opportunity to prove people wrong," he said. "When we started pitching Odd, we had a lot of people saying our idea was stupid, it wouldn't work and that we shouldn't do it. Now the same people want to invest in us. It'd be easy to be upset with them, but that's pettiness, and you shouldn't be petty as an entrepreneur. At least they cared enough to give you an opinion."
The mistake most founders make is failing to realize the power of criticism and rejection. When a VC turns you down, it can make you stronger if you channel that emotion into getting better and focus on proving them wrong. But many founders fall into the trap we all do – dwelling on the negative at the expense of all the positive. To be successful, you must flip the script so that rejection fuels you rather than causing you to stumble.
Survival of the fittest
There's one final key to being a successful founder that isn't talked about enough. After Oddup's Series A round, Giancotti was told something that all startup founders need to hear: "You guys are destined to be a billion-dollar company, but you need to stay alive for it." Good health, Giancotti knows, is as much about effective stress management as it is keeping your body in shape with regular exercise and a nutritious diet.
"Founders must focus on both their mental and physical health. This job takes a lot out of you. Even if you're physically healthy, the mental part can wear you down just as much. You need the right headspace to be successful in the long run," says Giancotti.