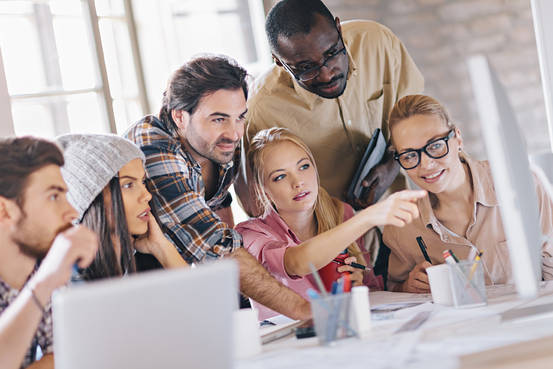 Every parent wishes for his child to have a better future. And Generation Y is closer than ever to that future, but it also has its own challenges.
The research was conducted last year by Stanford, Harvard and the University of Carolina. Their findings showed that in 1970, 92 percent of American 30-year-olds out-earned their parents at the same age. Currently, this number is 51 percent. You may think this is bad, but it looks like this trend is just one in a series of improvements and developments pushing Generation Y to become the most entrepreneurial generation ever.
If you don't believe, just go check out GoDaddy's Global Entrepreneur Survey of 2016. It shows that 62 percent of millennials worldwide intend to start a business before 2026. This is the result of achieving the ability to integrate their personal life with their work on the whole new level, where they can work from wherever they want and for whoever they want. They have found what all the generations were seeking – freedom. Freedom as in not being in the office 9 to 5.
This freedom came gradually. Every generation was closer and closer. But Generation Y is not just close; they are involved in making that better future. They grew up with social networking that gave them every connection that they need and made them more productive, and with mobile technology that them everything they need to work. Default mindset of a millennial includes collaboration tools, smartphones and ability to integrate work and personal life.
Millennial mindset is the way it is because of technology; it changed the way people think. Freedom is now available, and Generation Y will make her happen. 89 percent of millennials say they want to work when they choose, and around 60 percent consider themselves as entrepreneurs, according to the research by oDesk. And these are not very surprising numbers, they grew up with the internet as a completely normal tool, for them YouTube was and is the primary source of entertainment and developers are the new rock stars. They spotted the use of technology that makes their lives easier.
The fact they escaped the "9-to-5", office working is just incidental. That was already set to happen, the event that helped them do that was the financial crisis that started in 2008, it lowered the income for the Generation Y dramatically, and that just pushed them to come to where they are today.
Although we think that the world and specifically technology is constantly changing, Generation X feel that constant change and it very crucial for them.
Their logic is simple; you have to do so you could think about some more important things, why not? If you can make extra money on some platform that connects you to businesses that want to buy graphic design work and logos, why not to try?
For generation Y, technology is a gateway to more successful future, not just another way of entertainment. And walking proof for this is Shawna Corso, She graduated from the Berklee College of Music in Boston, and made success right away. She went to sing backing vocals for Stevie Wonder and Sam Smith.
But that was not enough for her. She used her knowledge and experience in other areas too, such as fashion and graphic design. Of course, this did not just happen overnight; she took numerous side jobs to gain a lot of experience and eventually become professional.
Corso's business and other businesses similar to hers are all built on numerous tech tools that are giving young entrepreneurs ability to become successful. Those tech tools can be everything from cloud-based businesses to social media platforms. They have never been more accessible than today.
On the other hand, we can look at all of this like Generation Y is setting the stage and expectations for the next generation to come, Generation Z.
When Generation Y is done with the hard work, their legacy will stay, and that legacy is showing all the generations to come that every business can be done on your terms. Generation Y will surely be the most innovative and maybe most creative generation so far. They will help set the expectations for the future of our country and what it can achieve.