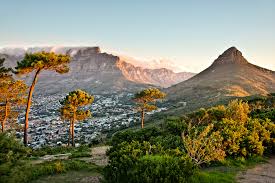 For the past few decades, central African countries have only been associated with grant money. With a substantial growth in private investment and growing startup scene, Africa is beginning to attract investment capital. Led by Nigeria and Kenya, the regions have now surpassed those placed in South Africa and Egypt. The total deal activity within Africa is alleged to have reach $8.1 billion in 2014, with $34 billion in transactions having occurred within Africa since 2007. In the past, this region has been largely disregarded, so any investment activity and startup growth in the region may provide a gateway into a slow transition towards change.
Increasing investments are both a direct and indirect reaction to the shifting macroeconomic landscape in the region. According to the World Economic Forum, the working-age in Africa is expected to double to 1 billion in the text 25 years. This growth of working age demographics would outpace both India and China. Moreover, the region is expected to grow by 5% in 2015 complemented by consumer spending levels expected to reach $1.0 trillion.
There have been private equity and venture capital investments in China, but firms have historically been too small to make an impact. The niche funds are focused on the geography of the region and larger companies focus exclusively on generating returns globally. New investments by companies like Blackstone Group and KKR & Co. serve as a crystal ball into a promising future for the region. In 2014, Blackstone announced that it would form a partnership with an Africa based firm to invest up to $5.0 billion over five years in energy infrastructure projects across sub-Saharan Africa.
As African countries continue to globalize and diversify their GDP, economic growth from trade will continue to increase. Investments from Japan, China, the United States and other countries are being placed in the region for access to natural resources – despite political tensions. Japan in particular has emerged as a leader for investment into Africa, accounting for $3.5 billion of the total $4.2 billion of project funds placed into African investments last year by Asian investments to improve infrastructure.