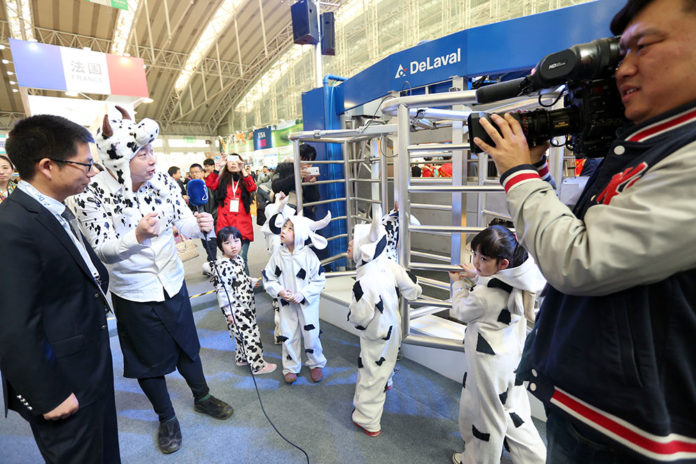 There's no doubt that seed investment in developing nations can be worthwhile for both outreach and economic gain. But there are also plenty of pitfalls that can turn a well-intentioned program into a damaging affair for you and the people receiving the funds you raise.
To help prospective investors avoid some of the dangers, I spoke with Jorn Lyseggen, creator of the Meltwater Entrepreneurial School of Technology (MEST), about some of the dos and don'ts of investing in developing nations.
Cultivating Talent in Foreign Terrain
Overseas investments come in all shapes and sizes. MEST is a selective program that takes on 60 promising university graduates, called entrepreneurs-in-training, from a pool of more than 6,000 applicants in Ghana, Nigeria, Kenya, South Africa and a few others. For a year, the students learn skills such as coding and mobile app development, as well as the basics of good business models and market strategies.
"The final examination is an investment pitch," Lyseggen says. "We bring in a real-world panel — investors and angels from Silicon Valley and other places. If they are able to convince a real-world panel, then we give them from $50,000 to $200,000 in funding, and that's when we move them into our incubator."
Despite MEST's successful investment in more than 25 promising startups, the organization navigates plenty of struggles to gain footing in the region. This has to lead to some valuable lessons when it comes to taking calculated investment risks in a developing country:
Provide basic infrastructure.
There are innumerable advantages to starting a business in the United States that are easy to take for granted until you just don't have them. Without basic infrastructure, almost every investment venture will be fighting an incredibly difficult uphill battle. That's why organizations like Numida Technologies are creating entire business models around helping African businesses gain access to funds and other essential resources.
For MEST, the first priority might have been finding talented, exceptional people to train, but the second priority was ensuring reliable Internet access. "If we get that," Lyseggen says, "then we will find a way to make it work."
While losing Wi-Fi is just a temporary setback for an American company, it can be a permanent, crippling end for an African startup. As such, a good portion of MEST's early investment went toward ensuring the reliability of this essential utility.
Pay attention to the politics and culture of the region.
While organizations like HOPE International are using virtual reality to help those in the First World understand the struggles of developing nations, there's so much more that can only be understood with your boots on the ground.
"Africa is a very diverse continent with very different culture, language, payment technology, legal systems, and more from one country to another, and that creates a lot of friction," Lyseggen says.
Even flying from one country to another relatively close by often requires leaving the continent entirely and flying back in a huge added expense. Developing business relationships with different cultural and sociopolitical climates will undoubtedly bring out such unexpected challenges. Never assume any aspect of the process will go smoothly. Initial research — and preferably hiring experts from the region to help with coordination — will go a long way toward avoiding roadblocks that you might not have otherwise anticipated.
Limit your scope.
Initially, Lyseggen and his team thought about making the MEST program accredited. They planned to leverage the credentials of one of their partners, such as New York University or the University of Oxford, but they discovered that doing so might generate too many applications.
"We have a lot of applications now, but if this program was an accredited program — and it was free, and it was a prestigious international institution — we would have 10 times as many applicants."
With so many variables already in the air with a foreign investment plan, don't let an overly ambitious concept keep you from effective implementation. At least in the early days and years, keep your scope focused on the more elemental core concepts. If and when you've gained traction, there will always be room to expand.
Expect and push for quality.
Just because the going might get tough doesn't mean you should settle for lackluster results. After all, you're still investing dollars with the expectation of positive returns.
MEST is really a rigorous one-year boot camp. Lyseggen says it's not unusual for people to be brought close to tears because of the difficulty level: "As challenging as it is to get in, it's even harder to graduate." It's not an easy decision, but those who can't keep up with the standards are let go.
"Everyone thought we were just blue-eyed, naive, enthusiastic tree huggers that came and wanted to do well but would be disappearing very quickly after," Lyseggen says.
It took more than 200 interviews with NGOs, universities, entrepreneurs, software companies, and potential student donor programs to learn how things operated and how the program could be successfully shaped.
The goal of MEST isn't to create the next Mark Zuckerberg. A $10 million exit may be humble for Silicon Valley, but it's a lot of money in Africa. Kids straight out of school achieving that kind of exit have the capacity to inspire millions of peers.
"That's the purpose of our program," Lyseggen says. "If we are able to create these role models and if we are able to play a small role in inspiring the up-and-coming youth and contribute to establishing and building a prosperous software industry locally in Ghana and across Africa, then we have made something that's worthwhile."
"That's the purpose of our program," Lyseggen says. "If we are able to create these role models and if we are able to play a small role in inspiring the up-and-coming youth and contribute to establishing and building a prosperous software industry locally in Ghana and across Africa, then we have made something that's worthwhile."