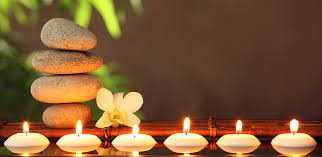 You spent a lot of money on your education and licenses to become a massage therapist. Now that you're going into business for yourself, you need to create a business plan. A business plan is important for many reasons. Let's look at a few of the reasons why you need a business plan as a massage therapist.
Many massage therapist business plans are only about a page long. There is no hard and fast rule for putting it together. The key is to include all of the necessary information to make sure that your road map to success can be used by you and that it can guide you to success. If you're going to need financial help from a bank or an investor, then it's also important that you include pertinent financial information. You will need to include the cost of supplies as well as booth or space rental if you plan to work from one location.
The field of massage therapy has exploded over the past ten years. You can find massage therapists working in salons, spas, cruise ships, medical offices, in malls, and many that are fully self-employed. That's a lot of competition. Your business plan should set out how you plan to run your business and what sets you apart from the competition. It should also include a detailed analysis of the competition. Important questions to consider include what the competition charges and where they practice their trade. You will need to know these things in order to know that your prices are fair and that your services are marketable.
Addressing consumer demand for services will be an integral part of a well written business plan. You will need to know your target market and the demand for your services within your area. You can expand your area and potentially expand your income if you are willing to travel. After you know your target market and have a thorough understanding of their needs, you will need to address marketing in your business plan. In short, how do you plan on reaching your target audience? If you focus solely on sports massage, how will you reach athletes? Will you focus on advertising only at gyms or will you approach local sports teams of varying sizes to offer your services? The possibilities can be limitless. The marketing key is to go where ever your target audience is in order to offer your services.