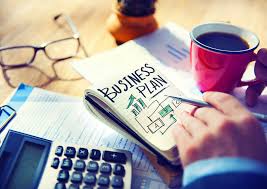 There are many advantageous to having a business plan prepared that has done professionally compared to one that has been created by an inexperienced individual. These differences may have an impact on the performance of a company in the short-term, but also have lingering long-term implications reflected on firm performance. This article outlines why a professionally done business plan may help your company to achieve its expected goals and how to maximize the benefits from one to meet internal and external objectives.
The first benefit of a business plan that has been completed by a professional is the benefits from economies of scale. A business plan writing specialist is likely to have access to a large database of information and experience working with a company in a similar situation in the past. Through this research and experience, you are provided access to a wealth of information that results in greater understanding. Not only will this greater understanding improve the quality of information, but such data will also help to aid decisions based upon them. We have seen many business plans that are founded using inadequate data, which impact the decisions being based upon them.
The second benefit of a professionally done business plan is the time saved from corrections and revisions required. We have seen many plans that are rejected by regulators because their lack of proper format, data collected and overall structure. The work is disregarded as professional and rejected for consideration. This may require the business planner to seek out another writer to make corrections, which is often more time consuming than writing the plan itself. Finding and correcting errors is a mundane process that may be avoided if one seeks to resolve the problem from the beginning by having the plan completed professionally.
A third benefit of a professionally done business plan is communicating key information in a concise and efficient manner. Some experienced plan writers may generate documents in excess of fifty pages, thinking that producing more content suggests that great detail and care was made and hoping that some content in the plan is found to be advantageous. The fact is, most people reading a business plan do not have time to read any documents over twenty pages. They request key information and facts for decision making in a concise format. Selecting key information to be shared and formulating it in a matter that may be understood quickly and effectively is a benefit of having a plan done professionally.
These points in a professional business plan may help your business to improve its bottom line in both the short term and benefit from long term rewards. Professional performance is a habit and a mindset, cutting corners only sacrifices short term gains from resource efficiency to long term benefit of resulting from greater investment in higher quality.