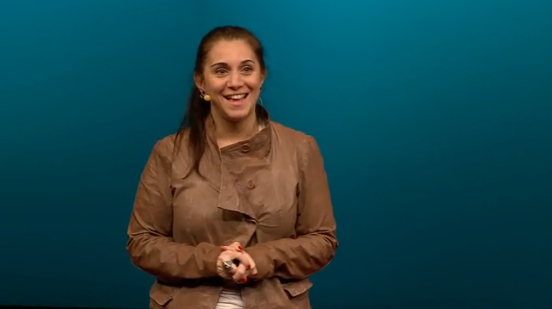 Although the grit is not defined by everyone in the same way, every entrepreneur seems to talk about it.
LinkedIn co-founder, Reid Hoffman said "Some people mistake grit for sheer persistence — charging up the same hill, again and again. But that's not quite what I mean by the word 'grit,'" for him that grit that helps you scaling a business "is less reliant on brute force." According to him, the person has to be innovative, determined and efficient.
For him, a person who really possesses all these attributes, and essentially is the definition of grit is a serial entrepreneur Nancy Lubin, who has founded many non-profits, such as DoSomething, Dress for Success and Crisis Text Line. Regarding her tenacity and ability to focus on her own holy grail Hoffman said she is an "equivalent of Indiana Jones," and added, "She is a 10 out of 10 when it comes to grit."
Lublin's determination is what helped her persist in the nonprofit sector, which is harder to navigate according to Hoffman. In the beginning, she tried to contact Donald Trump and ask him to donate some space that is not being used for Dress for Success, her organization that provides professional clothing to women that cannot afford it, and have no job. She went to the Trump Tower and even brought Trump's favorite candy to win him over, but she only got to speak with his assistant. She was told he is broke and then received the most expensive and beautiful rejection letter she had ever seen. She said she could "scrape off that logo and make fillings for everyone I know."
When Dress for Success was just starting, Lublin and the team would make a clothing drive at major companies, such as Goldman Sachs and executives would donate some of the fancy stuff to women in need. She said, "We would get beautiful suits, and the largest suit would be a size eight." The average size American is size 14, and it was even worst for Dress to Success as their average client was size 22.
They would still do the drive although some of the suits would stay in storage for years before anyone would wear them. "Once you gave us your Armani suits, you gave us money," says Lublin. "It was part of the whole cycle of Dress for Success — wealthy business women connecting with women who are going to go out and land their first jobs."
DoSomething is a nonprofit that was launched by Andrew Shue. His idea was to get young people to start donating, but after 10 years it almost fell apart. That is when Lublin comes in. She said it was really "on fire." She had to do some magic quickly as the company had $250,000 debt. "When I got there they had just laid off 21 out of 22 people."
Then the company found the way to win customers back. Through text messages. Until that point, they had been reaching their young donors through email, and that did not go well. When some new employees tried implementing a text message system, the organization flourished.
"When you see someone do something really smart, grab it and elevate it, and be like, 'Let's do that'" she says. "So we pivoted, became a membership organization and did everything around the text." Under Lublin, DoSomething gained around 5 million new teenage volunteers.