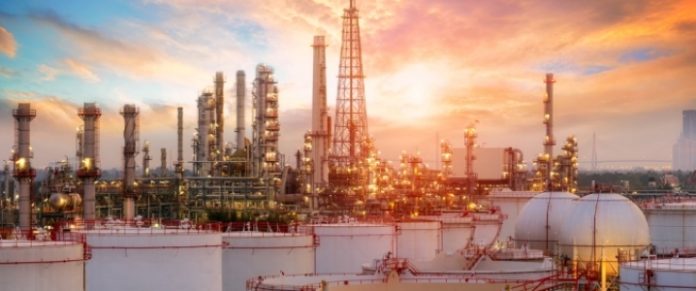 For obvious reasons: to close the big gap in its social budget, and to pave the way for the successful debut of its Aramco IPO.
And there are a couple of ways of achieving this ambitious goal. One of them is to manage traders' and investors' expectations about oil inventories, by creating the sense of an oil oversupply when there isn't any. That could cause a "short squeeze," when reality sets in, and traders realize that the oil market is undersupplied rather than oversupplied.
Especially in winter months, when demand for heating oil peaks.
That's the impression one gets by listening to Saudi Arabia's oil minister — who is talking markets down lately, as the price of crude oil is heading north!
"KSA has one short-term goal to accomplish to earn the most out of ARAMCO's privatization," says Athens based shipping expert Theo Matsopoulos. "So there is a sense that the KSA has an unofficial green light since a few months ago, to surgically alter the expectations of crude oil's market. It is very easy for them. They have created the image of an oversupplied market, and when they want to push oil's price higher, they will just twist the numbers, since there isn't any independent source to validate or not their numbers. "
"Remember," adds Matsopoulos, "markets consist of fundamentals and expectations. If someone can play with either one of them, then the game is fixed."
This isn't the first time Saudi Arabia has played the oil numbers game. Back in 1997-99 the Kingdom allegedly engineered this sort of confusion, taking the oil market for a wild ride: a big decline in early 1997 was followed by a big jump in late 1997, which lasted until early 2000.
And the lack of accurate data regarding oil production allows the KSA to play this game.
"There is a persistent lack of agreement among estimates made by Saudi Aramco, the International Energy Agency, the US EIA/DOE and BP 's annual Statistical Review of World Energy of the amount of Saudi Arabian crude produced each year from 1988 to 2004,"  writes Matthew R. Simmons in Twilight In the Desert (2005). "The variances between these sources highlight the uncertainty about the volume of oil that Saudi Arabia produces."
To be fair, the oil market is much different today than it was back in the late 1990s. Most notably the US is, once again, the largest oil producer. This means that Washington can undermine Saudi Arabia's efforts to push oil prices higher, as can Moscow.
But why do that?
"Higher prices benefit all producers," says Matsopoulos. "Since the market supply is controlled by the 'usual suspects,' KSA, USA, and Russia might mutually benefit from high prices. The US frackers would be able to increase their profitability and also repay the loans they amassed in the boom times. Russia needs approximately 52usd per barrel to have zero deficit in its annual budget. KSA needs higher oil prices for the ARAMCO IPO and to improve the living standards of its citizens."
Meanwhile, there's another way for to push oil back to $100 and beyond. A direct military confrontation between Saudi Arabia and Iran.
That's a dream scenario for American frackers and Russians, who would have to pump oil as fast as they can to make up any supply shortfall to America's allies. But it's a far more complicated and dangerous game for KSA, as was discussed in a previous piece here.
While it's unclear whether Saudi Arabia will manage to play this game right this time around, one thing is clear: volatility in the oil market will continue, taking traders and investors on a wild ride.
| | |
| --- | --- |
| Financial Product | 3-month Price Change |
| iPath S&P GSCI Crude Oil (OIL) | 13.85% |
| Energy Select SPDR Fund (XLE) | 5.43 |
| Market Vector Oil Services (OIH) | 3.64 |