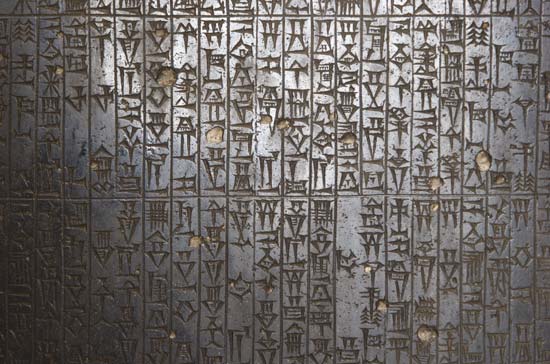 There are no rules to crowdfunding quite yet, simply a series of useful axioms that may only be applied in restricted contexts. This article has compiled information on over 10,000 crowdfunding campaigns across platforms like Kickstarter, Indiegogo, and Gust. Among our research, we kept noticing that many of the failed campaigns, did not succeed for specific reasons. These reasons were sparsely listed on scattered articles, but we sought to aggregate them to build the seven laws of crowdfunding.
Understand Your Product
There are many crowdfunding options, but the one that is best for you depends on the nature of your company. If your product is a novel consumer technology, consumer driven websites such as Kickstarter and Indiegogo may be a good option. In contrast, if your company is very senior and only needs debt, an option like Gust for equity or Lending Club for financing may be a viable option.
Misaligning your business model with the website will not only cause a scattered and poorly organized crowdfunding campaign, but it will result in less performance as you miss the class of investors/supporters most likely to back you. Therefore, your company should first analyze each crowdfunding platform and how to effectively target each channel.
Manage Public Relations
Few crowdfunding campaigns have succeeded without the help of media attention. This may be accidental, such as a TechCrunch editor contacting you, or pre-meditated, such as paying a PR professional to get you traction in major news publications. Either way attention is received, it translates into more campaign traffic and arouses market interest in your business. Public relations is not only for consumer applications, but if your business is seeking equity or debt, it may be retaining a professional that is capable of getting you exposure in front of an investment pool.
Interact With Your Audience
Interacting with your audience is a critical success point for many crowdfunding campaigns. If you monitor the ones that are performing the best on the website, it is almost consistently those that have strong interaction with the audience. The logic behind this is that when you engage an audience, they are more likely to donate in larger amounts. Moreover, they feel compelled to support your vision and share the experience with their friends.
Campaigns that perform very poorly have low activity on their profile, which is not to imply causation, but it certainly does not help its performance. By interacting with your audience you can generate more support and have a stronger backer relationship. Our business plan consultants have extensive experience working with customers to develop strong investor relationships and communicate your vision in a compelling way to receive support.
Maintain Transparency
The instant that investors or supporters sense that you are concealing information, they are likely to avoid doing business with you. The moment they actually realize that you are withholding information, they are very likely to share their experience publicly. For a new firm, this often results in immediately negative media attention that could be detrimental to your product launch. Without maintaining full transparency and communicating any potential set-backs, such as supply chain issues, investor grow concerned that you are attempting to deceive them.
One example is of a man who lost his house because he was unable to meet the very large promises that he made to investors. Crowdfunding is not politics, where people will forget the false promises made during election campaigns. Consumers and investors get very upset when the promises they committed capital to not being fulfilled. Any setbacks are already negative, but attempting to conceal them has historically resulted in very negative press and is often interpreted as intentional fraud.
Effectively Manage Fulfillment
One of the major set-backs in Crowdfunding campaigns is the inability for companies to effectively manage fulfillment. Many companies are still working on finalizing the consumer version and often only have a prototype. If they instantly receive an order for 200,000 units, it rushes the commercialization process and places pressure on manufacturers. Historically, consumers are very aggressive and demanding about receiving their Crowdfunding products in a timely manner.
In order to resolve this, you should ensure that you have the proper logistics & supply chain set-up to meet any demand that may arise. Establish relationships with trusted manufacturers early on that you know and intent to do more business with in the future. This will ensure that you do not incur any additional assembly line set-up fees and is more consistent than switching manufacturers, at a time when quality control is most important.
Set Obtainable Goals
Many Crowdfunding websites that are backed by non-investors only receive the capital if they are able to raise the full amount. This created a paradox of a tradeoff between companies requesting a low amount that quickly meets its target and a high amount that leaves room to grow. Many of the most successful campaigns, however, have received well over the requested amount. We believe that this is because people are more likely to share their purchase, if they are positive that they will receive it.
We have worked with many entrepreneurs during Crowdfunding campaigns and consistently noticed that management teams which insisted on setting obtainable micro-goals helped their campaign performance. These micro-goals are simple time driven objectives which may be segmented and implemented over an extended period of time. A straightforward timeline helps to keep your operation on track.
Remain Focused
Any variation in your performance from desperation, complacency, or otherwise will negatively impact your campaign. You must remain focused on your end goal of receiving the funds and not being distracted by other events. Some investors may attempt to reach out for funding rounds, but entering discussions with them immediately may force you to lose track of what got their attention to begin with.
One client that we had provided smart watch technology that performed extremely well on Kickstarter. However, their attention was shifted to commercialization and promoting a premature product launch that ultimately distracted them from their core objective of funding the company. The campaign lost control and was a failure in the end, with the company continuing to struggle.