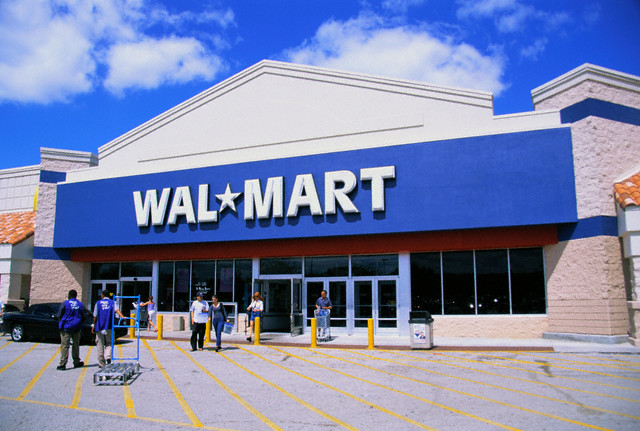 Walmart is waging an all-out war against Amazon this holiday season.
The traditional retailer is turning the tables against the online retailer by setting store prices that are lower than online prices for some items.
That may sound irrational to some business strategists. Online prices are supposed to be lower than store prices, as online sales have lower overhead.
But it isn't that irrational if it allows Walmart to capitalize on one of its advantages. Points of sale, which allow customers to enjoy the experience of shopping and immediate merchandise pick up; and save Walmart the shipping and handling costs.
That's particularly important on holidays like Black Friday when shoppers have more time at their disposal and have made it a habit to visit retailers searching for bargains.
Still, using its stores to beat Amazon won't be that easy. The online retailer is a technology company that has developed AI software that monitors who sells what, where, and at what price, adjusting its own prices accordingly to get the last click.
To be fair, Walmart has been turning into a technology company, too. It has its own army of AI software developers to figure out what the competition offers and at what prices, adjusting its product offerings accordingly.
And it has been successful in luring shoppers to both on-line and off-line stores, as evidenced by its most recent financial report.
Company/index        Operating Margins   Qtrly Revenue Growth
Wal-Mart 4.60%       2.10%
Amazon    2.31  24.80
Source: Finance.yahoo.com 11/22/2017
Wall Street has taken notice, sending Walmart's shares north, and helping the old retailer beat Amazon.
Walmart's shares have gained 22.74% in the last six months compared to 18.64% of Amazon.
Company/index        6-month performance*     5-year performance*
Wal-Mart                      22.74%                                  33.87
Amazon                        18.64                                                 357.10
S&P 500                        8.48                                   83.37
Still, Walmart will not catch up with Amazon, according to George Baroudi, Vice President for information technology and CIO of Long Island University. It doesn't have the brand and the logistics. "Walmart is a brand that is synonymous with low cost and not high end. Amazon deals with luxury as much as it deals with low-cost items," says Baroudi.
And there's the problem with logistics. Amazon is all about logistics. "They have mastered the supply chain matrix for years and it will take Walmart a lifetime to get there," adds Baroudi.
While it is still unclear whether Walmart's strategy to bring shoppers to the stores will work, one thing is clear: the last war between the two retail giants will be fought by Software developers.