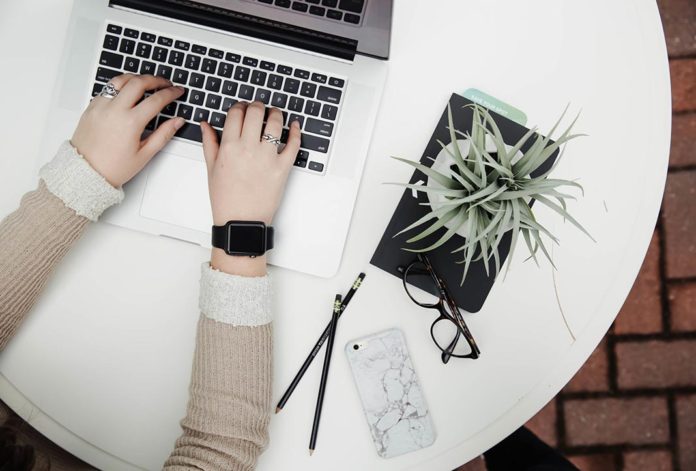 Hiring a business plan writer can help your company to expedite the creation of a professional plan, but there are many things to consider when selecting the proper one. You should not feel frustrated if many companies or individual writers appear identical, such confusion is common. This guide is designed to help you understand what factors to consider when selecting a business plan writer and how to select the best one for your needs. We will present the top five dimensions to review a business plan writer and what questions to ask them to provide you with more information when making a final decision.
Diverse Skillset
Does the business plan writer have expertise in each area of the plan?
A business plan requires a combination of skills including marketing, grammar, finance, and strategy. It spans across all business functions, which means that you should select a professional that demonstrates these skills. An expert in marketing may struggle to create the financial model or over emphasize the section of the plan where their expertise is the strongest. If the writer has completed an MBA program, it is likely that he or she has such a skillset.
The ideal writer will not only have an MBA, but also have experience in an executive management role.  This combines a traditional education with an understanding of all aspects of a company's operations, particularly if this individual was responsible for multiple divisions of the same company. Professionals that have worked in management consulting or investment banking roles are likely to also fulfill this requirement. People that have been placed in these job positions are typically exposed to and analyzed each of these functions within a company.
Top Four Tips
A well-structured business plan is prepared by someone that has a diverse skillset.
Having an MBA provides a well-rounded education and diverse foundation.
Serving in an executive management role provides a high level exposure to all divisions.
Prior investment banking or management consulting experience developers a diverse skillset.
Impressive Background
What credentials does the business plan writer have?
When it comes to writing a business plan, finding someone capable of completing the plan is not enough. Any second-year business student can create the plan, but it takes someone with a genuine understanding and experience to do a proper job. This means finding someone that has created several plans, has a prestigious education, and has a proven career track record. If they have experience in the investment banking industry, this may materialize in the number of transactions they have performed. If they have a consulting background, request case studies to know the results that they have provided their clients and request for quantifiable information.
The biggest mistake people make is selecting a business plan writer solely based on the person's background. This is certainly an important factor, but the decision should not be solely weighted on their track record. For instance, a former executive in the automotive industry with a prestigious MBA may have a more impressive background than a freshly minted graduate at an investment bank. The executive might not have the diverse skill set, industry experience, or access to research needed as presented in other areas of this guide.
Top Four Tips
Hiring a plan writer with very little history is more likely to result in negative surprises.
The business plan writer should have a track record for generating results.
You should always request information on case studies and what was achieved for clients.
Do not fall victim to the trap of weighting the entire decision based on the person's background.
Industry Experience
Does the business plan writer have relevant experience in your sector?
If you have ever interviewed someone and asked about industry experience, you may be met with the response 'I can learn'. This is a surprisingly common diversion to avoid answering the question directly for those that lack specific industry experience. There may be some amount of learning needed for everyone, but the writer should at least have a broad understanding of the sector. For instance, if you are a fast casual restaurant, look for someone that has prior experience – at least in the restaurant sector.
The reason why it makes sense to hire someone with industry experience is that there are many nuances in any sector that cannot easily be researched. For instance, pharmaceutical companies must often use IMF data as the basis for projecting the demand for new drugs. Technology startups have unique metrics to measure their performance that differ from mature manufacturers. Industry experience is not the most important decision, but it should certainly be heavily weighted when considering the best candidate.
Top Four Tips
Hiring someone with experience in your industry provides a much deeper understanding.
Beware of people that provide generic answers or advert the question entirely.
Request specific case studies and/or examples that they have worked on in your industry.
At least expect a general industry understanding, but don't demand identical experience.
Research Access
What market research will be used?
Some business plan writers have access to an extensive database of market research that has been compiled by professional firms. Very rarely does a company perform its own research because the cost of doing it properly can amount to millions per year. Therefore, the only option to gain access to reliable data is to have subscriptions to market research firms that spread the investment over hundreds of thousands of clients. A major consideration when selecting a business plan writer is where the data will be derived.
Searching online is often inadequate, as anything available for free is generally purposely placed there to form a public bias. For instance, a software manufacturer may present a free analysis of how cloud computing is risky. Custom studies provided by the writer, such as a survey on Google Polls, may also be rejected from readers. Such studies are easily manipulated based on the method they are conducted and the data is prepared. Therefore, the only reliable source of information is from reputable third-party market research agencies.
Top Four Tips
Hire a writer with extensive access to market research for your industry and location.
Avoid anyone using free information or offering to perform independent research.
Only use reputable market research reports that will instill confidence in the readers.
Request the specific names of research firms and data sets that the writers will use.
Support
What, if any, support is provided when the plan is finished?
This is an area that many people fail to consider until it is too late. Some business plan writers provide the final product and then immediately charge extra for any revisions. In contrast, others have unlimited support for customers and even assist with the fundraising and strategy implementation. The nature of the support provided should be factored into the price of the services charged. Someone that may be cheaper, may quickly be more expensive if you require multiple revisions after the plan is completed.
There are many types of support provided and by asking direct questions about each type can help you to make a more informed decision. For instance, if you are in need of capital to grow your business, ask if the individual provides financing support. If the person is willing to provide revisions, learn to what extent and how long the revisions are covered. Some may only provide repairs to errors that they have made and others are happy to include additional content that you may request. The support provided should not necessarily be the deciding factor, but it should be weighted into the actual cost in the quote provided.
Top Four Tips
Hiring a writer that charges for all revision request may quickly add up.
Be specific about the type and term of the support that is provided.
Understand that all support might not be necessary, find a balance between price and quality.
Know what type of specific support you need to achieve your business goals.
There are many things to consider when hiring a business plan writer and at some level, you need to understand what is the most important for your company. However, this article has exposed some of the popular traps that many fall into when selecting an inferior candidate. Remember the top tips provided at the end of each section to produce a better plan that is more likely to achieve your expectations.